Patriots
Shea McClellin says he's 'definitely' most comfortable when he's 'rushing the passer'
What position will McClellin play for the Patriots?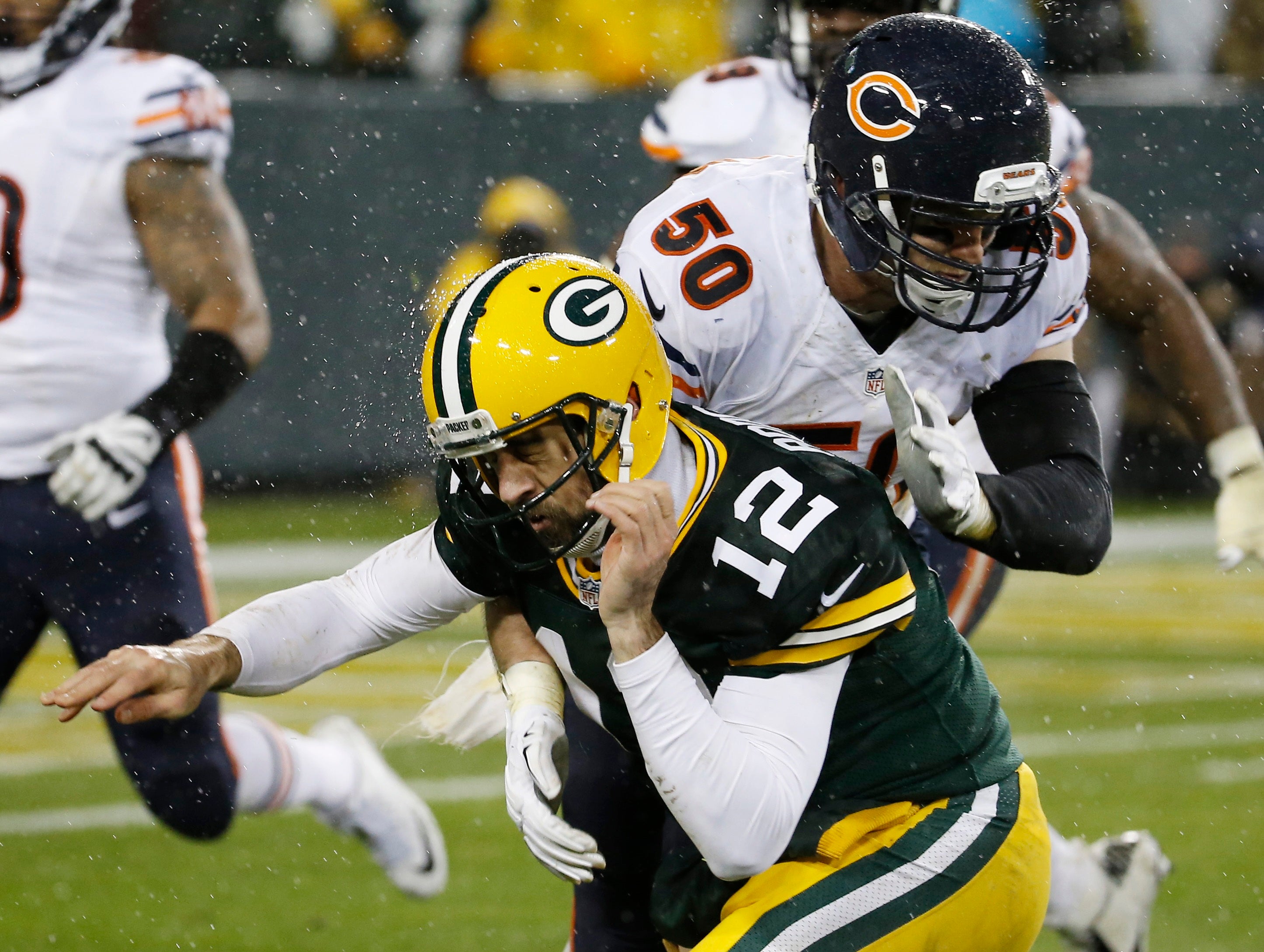 New Patriots arrival Shea McClellin has lined up at outside linebacker, inside linebacker, and defensive end. The 26-year-old has contribunted in the pass-rush, dropping into coverage, and defending the run.
But where does the versatile defender feel most comfortable?
"For me, I think definitely rushing the passer," McClellin said on a conference call Wednesday. "Any aspect with my hand down or standing up, any kind of blitzing, any linebacker position really, anywhere where I'm rushing the passer I feel comfortable in.
"I think overall I'm just excited to get a new opportunity wherever that might be."
He said he'd be excited to take on a pass-rushing role with the Patriots. It's unclear, however, what position — or positions — he will play in New England.
The Bears selected the former Boise State Bronco in the first round of the 2012 NFL Draft. McClellin finished his college career with 20.5 sacks. But he recorded 6.5 sacks in his first two years in Chicago. In 2013, the Bears fired Jim Emery, the man who drafted McClellin. Current general manager Ryan Pace and coach John Fox then experimented with McClellin playing linebacker.
After the Patriots signed him to a three-year deal, Fox said the Patriots were a good landing spot for McClellin.
"Historically, Bill [Belichick] and [Patriots defensive coordinator] Matt [Patricia] up in New England, they like those guys that can play both [outside and inside linebacker]," Fox said during owner's meetings in March, via the Chicago Sun Times. "It can confuse at times the opponent."
Fox added: "It's not like we didn't want Shea McClellin. There's the way it fits, there's number problems. Shea is probably an arrow-up guy."
McClellin couldn't master any particular NFL position for the Bears, but by getting experience in a number of positions, he brings a unique skill-set to the Patriots.
"I think that one of the best aspects of my game is just my versatility," McClellin said. "I think moving me around is what gets the best out of me but I think last year [I] definitely gained a lot of confidence. I played middle-backer in high school, it had nothing to do with that, but just the instincts and that kind of thing but I feel comfortable anywhere, outside, inside but last year definitely grew. I enjoyed having that leadership role there in Chicago but it just didn't work out so now I'm here and trying to do the best that I can here."