Patriots
Nick Caserio says lack of first-round pick won't throw off Patriots' draft strategy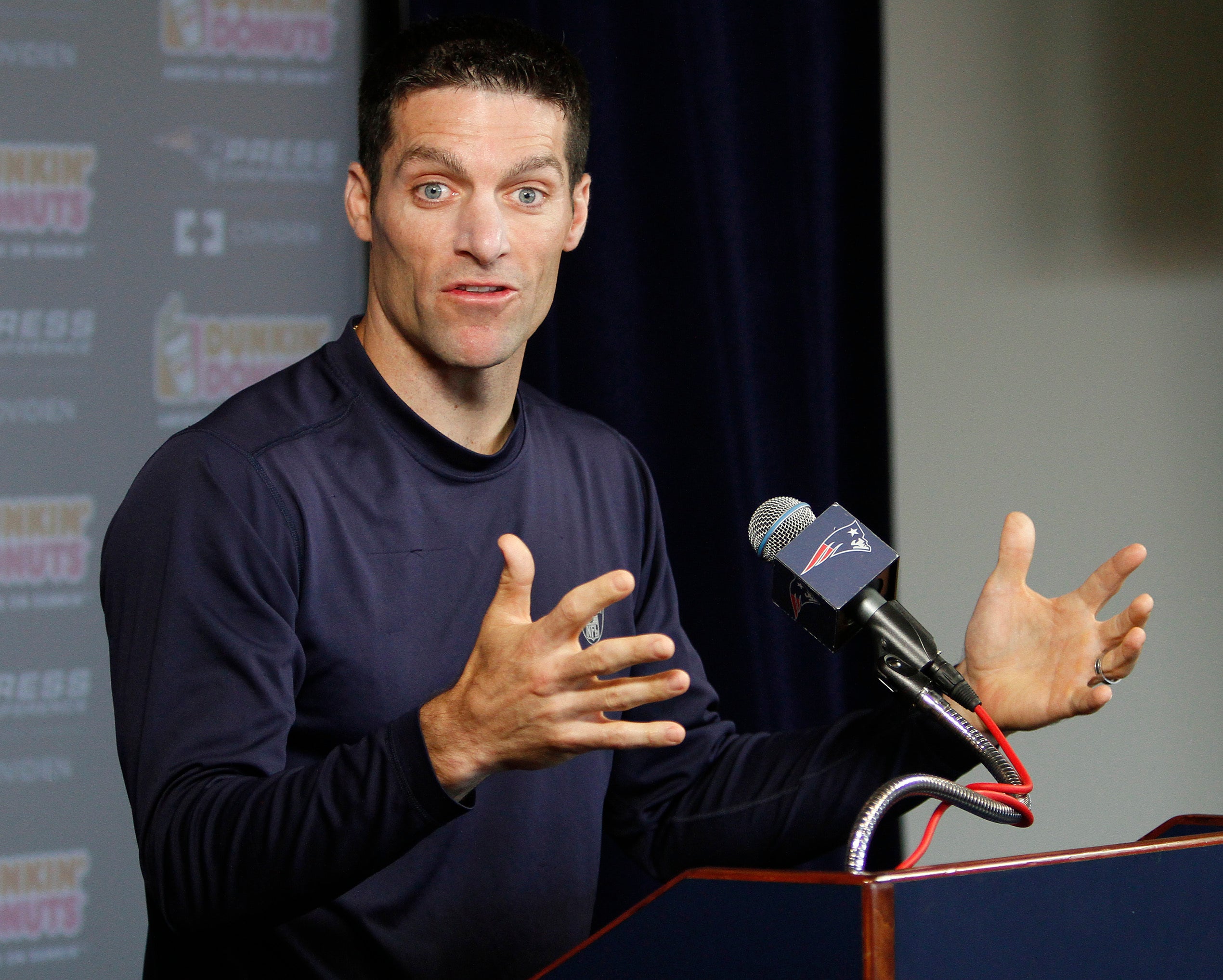 The NFL's Deflategate punishment won't alter the Patriots' draft strategy, according to director of player personnel Nick Caserio.
Despite losing their first-round draft pick as a punishment for the ball-deflating scandal, the Patriots' approach to the 2016 NFL Draft should go unchanged. In fact, the 2016 draft may not be all that different than previous years under Bill Belichick. Caserio noted the Patriots have had plenty of draft years where New England did not make a first-round selection, including the 2013, 2009, and 2000 drafts.
"I don't really think it changes the overall philosophy," Caserio said in a press conference in Foxborough on Tuesday. "You still go through the same process. The reality is that our process really hasn't changed this year relative to previous years. We have the picks that we have, we'll go through a similar process, we grade the players and look up and see at the time when we pick what one player looks like relative to another."
The Patriots are slated to pick at 61st-overall and 62nd-overall. They have four selections in thr top 96 picks, and 11 picks in total. The possibility of adding 11 players over the course of three days should be daunting, but Caserio says the Patriots have elaborate methods of organization to be sure they select the best players available.
"You grade the player for who he is, you evaluate his play and then we have a system in place that sort of earmarks it so we know whether it's an injury issue, a character issue or whatever the alert may be." Caserio said. "So you assign the grade and figure it out relative to whatever else is available when you pick. You just have to make the decision that's best for your team.
"You're building a broad mosaic of things that go into the player. It's never one particular thing that you're evaluating. You're evaluating the entire body of work over the course of three, four years and then look across relative to the other players at whatever position you may be picking and try to pick the players off how you think they're going to come off and maybe relative to when you feel you might be able to get that player. There are a number of factors that go into it."
Bill Belichick's best Patriots draft picks
[bdc-gallery id="139049″]