Patriots
Donald Trump finds out not everybody loves Tom Brady
"We love Tom Brady, right?" Trump asked a Maryland crowd.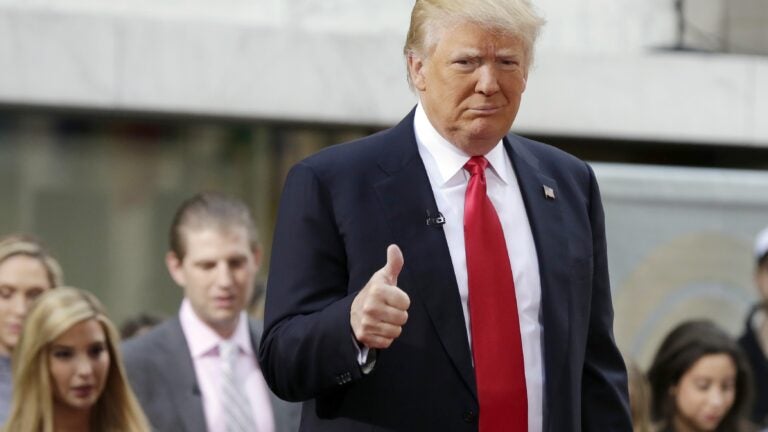 Tom Brady and Donald Trump's friendship helped the Republican presidential candidate win the Massachusetts primary, according to Trump. But that friendship doesn't seem to be helping Trump in Baltimore Ravens territory.
Trump evoked Brady's name Wednesday while touching upon his recent primary wins at the Maryland rally.
"I won big, [and] then I won the entire South. And we're going to win a lot," Trump told thousands of his supporters, via ESPN.com. "Massachusetts, home of Tom Brady. Do we love Tom Brady? Right, right?"
The crowd booed.
"I know, I know," Trump said. "We love Tom Brady. He's great. He's great. He's great. How can you not?"
Trump must have missed the Patriots' 35-31 win over the Ravens in the AFC divisional playoff round in 2015, when Brady erased a pair of 14-point deficits for a comeback win. He and the Patriots went on to win Super Bowl XLIX.
In light of that Patriots victory and the Deflategate scandal, Brady is, no doubt, an unpopular figure in Maryland.
https://vine.co/v/iFI1FDj3Bzq