Patriots
Former Patriots, Boston College defensive tackle Ron Brace dies at 29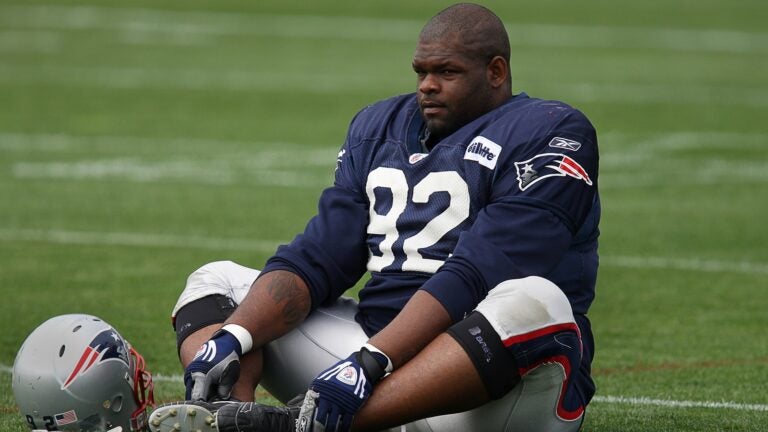 Former Patriots defensive tackle Ron Brace, a Springfield native, has died at age 29, a team spokesperson confirmed with The Boston Globe.
The news was first reported by MassLive.com. Information on Brace's cause of death has not been released.
After the Patriots picked Brace in the second round of the 2009 NFL Draft, the defensive tackle played four season with New England before getting released in 2012. He attended Boston College and played in 47 games during his four-year college career. He went to Burncoat High School in Worcester.
On Sunday evening, the Patriots released the following statement on Brace's death:
"We were deeply saddened to hear the news this morning of Ron Brace's death. Seven years ago tomorrow (4/25/09), we drafted Ron after his standout career at Boston College. During his Patriots career, the Springfield native was always eager to volunteer and give back in our communities, especially when those community initiatives were held in Western Mass. It is difficult to believe that someone so young and in the prime of his life is no longer with us. Our thoughts and prayers go out to Ron's family, friends and the many former teammates who will mourn Ron's passing."
His former teammate and now-BC coach Al Washington along with former BC teammate AJ Brooks reacted to his death on social media.
Ron Brace Teammate,Friend & Brother.You Will Be Missed.We Love You & BCFB Will Make You PROUD! Rest Easy Big Ron!?? pic.twitter.com/ZxfJWdpmV9

— Al Washington (@CoachWash56) April 24, 2016
— Al Washington (@CoachWash56) April 24, 2016
https://www.facebook.com/aj.brooks28/posts/10101684433598377