Patriots
What comes next in Tom Brady's Deflategate battle?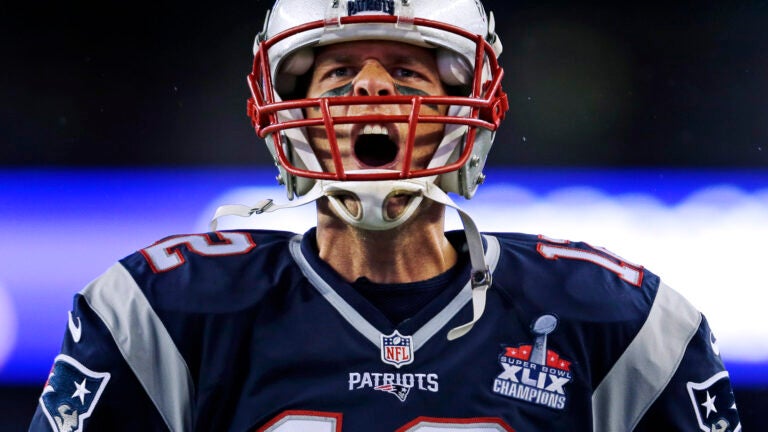 Patriots quarterback Tom Brady would face long odds if he appeals  the decision to reinstate his four-game Deflategate suspension, but he may have a better chance than other appellate court losers, legal experts say.
The NFL Players Association on Monday said it will "consider all of our options" as it reviews the U.S. Second Circuit Court of Appeals decision that, at least for now, has put Brady on the bench for the start of the upcoming football season.
Brady could file for an "en banc" rehearing in front of every judge at the Second Circuit Court. Daniel Wallach, a Florida sports law expert with the firm Becker & Poliakoff, told 98.5 The Sports Hub that en banc rehearings are rarely heard. That's especially so in the Second Circuit, where just "eight or nine" cases have been heard en banc in the last decade, he said.
However, Brady may benefit because the decision to reinstate the suspension was split 2-1, making it an "outlier."
"It will help tremendously," Wallach told Scott Zolak and Marc Bertrand in an interview Monday. "Most appellate panels are ruled in a 3-0 vote."
Wallach said Brady could also benefit because the dissenting opinion in Monday's ruling came from Second Circuit Chief Judge Robert Katzmann.
"If any case is going to be reheard this year in the Second Circuit, this could be the one," Wallach said.
Michael McCann, a Sports Illustrated contributor and law professor at the University of New Hampshire, agreed.
"A chief judge saying the other two got it wrong. That may be helpful," McCann said on SI Now, the magazine's streaming video program.
But McCann echoed Wallach in stressing that the en banc rehearings are unusual.
Gabriel Feldman, director of the sports law program at Tulane University's School of Law, thinks Brady probably will not be granted the hearing and will miss the first quarter of the NFL season.
"Never say never, but again, I think it's certainly much more likely than not that Tom Brady ends up serving that full four-game suspension at this point," Feldman told the NFL Network.
Feldman said Brady's "first move" will most likely be to seek "a stay to try to get the suspension put on pause essentially while this continues to wind its way through the courts."
Should Brady seek an en banc rehearing, a decision on whether to grant it would likely come by the end of May, Wallach said.
Even then, if the rehearing is granted, McCann said a hearing would likely be "months from now" and it could take until 2017 "before there's any kind of decision."
Brady could also appeal to the U.S. Supreme Court, according to ESPN business analyst Andrew Brandt.
BuzzFeed legal editor Chris Geidner said he finds that unlikely.
"I don't see anyone wanting to take this case before an 8-justice #SCOTUS right now," he tweeted.
Feldman added that he thinks it's even less likely that the Supreme Court would hear the case than the Second Circuit would grant the en banc rehearing.
Wallach speculated that Brady may seek a Supreme Court ruling depending on the outcome of another appellate case regarding an NFL player. The NFL is currently appealing a decision that vacated a child-abuse suspension against Minnesota Vikings running back Adrian Peterson.
If that decision is ultimately upheld in the Eighth Circuit, Brady could ask the Supreme Court to settle a conflict between the circuits, Wallach said. But that would depend on the reasoning behind any Peterson decision, he said
"Ninety percent of Supreme Court dockets are because of circuit splits," he said.