Patriots
In dissenting opinion, appeals court judge says he is 'troubled' by Brady's Deflategate suspension
Chief Judge Robert Katzmann called the Commissioner's decision 'unprecedented.'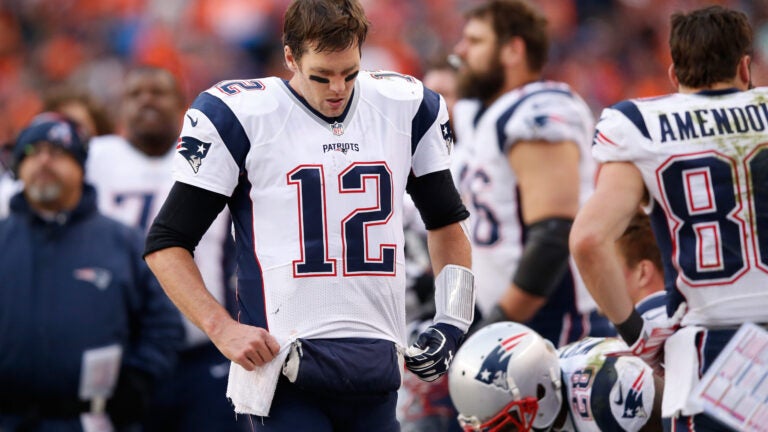 Not every judge on the U.S. Second Circuit Court of Appeals agreed with the decision to reinstate Tom Brady's four-game suspension for his role in the Deflategate saga. In his dissenting opinion, Chief Judge Robert Katzmann (and hero to Pats fans everywhere) said he was "troubled" by the NFL Commissioner's decision to uphold the punishment, which he also called "unprecedented."
Here's an excerpt from the first page of the dissent:
The Commissioner failed to even consider a highly relevant alternative penalty and relied, instead, on an inapt analogy to the League's steroid policy. This deficiency, especially when viewed in combination with the shifting rationale for Brady's discipline, leaves me to conclude that the Commissioner's decision reflected 'his own brand of industrial justice.'
Katzmann goes on to say there are significant differences between the "limited findings" in the Wells Report and the additional findings the Commissioner made in his written decision. The Wells Report said it was "'unlikely' that [Jim] McNally and [John] Jastremski deflated the balls without Brady's 'knowledge,' 'approval,' 'awareness,' and 'consent.'"
The Commissioner's final decision, however, said Brady "knew about, approved of, consented to, and provided inducements and rewards in support of a scheme" in which the men tampered with the balls. (The emphasis is Katzmann's).
The judge said Brady should've been given a chance to challenge the Commissioner's statement, which might have resulted in a different outcome.
"The majority's observation that the Commissioner did not increase Brady's punishment is beside the point.  Had the Commissioner confined himself to the misconduct originally charged, he may have been persuaded to decrease the punishment initially handed down. Accordingly, I would find that the Commissioner exceeded his authority, to Brady's detriment, by resting Brady's discipline on factual findings not made in the Wells Report."
The punishment, Katzmann wrote, is "peculiar." Instead of making Brady's punishment more reflective of the penalty for using a stickum, which helps a player's grip, the Commissioner made Brady's punishment more reflective of the penalty for violating the steroid policy.
"Even taking into account the special circumstances here—that the alleged misconduct occurred during the AFC Championship Game, that team employees assisted in the deflation, that a deflated football arguably affects every play, and that Brady failed to cooperate in the subsequent investigation—I am unable to understand why the Commissioner thought the appropriate penalty was a four‐game suspension and the attendant four‐game loss of pay."
You can read the full dissent here:
https://www.scribd.com/doc/310383627/Dissent