Patriots
Report: Mike Tirico to leave ESPN for NBC; Sean McDonough may be next 'Monday Night Football' voice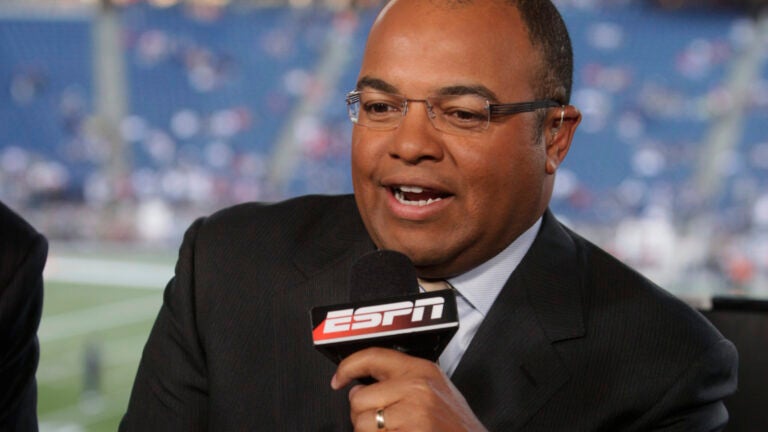 Mike Tirico, a familiar voice on ESPN for more than two decades, will leave the network for NBC, according to Sports Business Daily.
Tirico, who has been at ESPN since 1991 and is currently the play-by-play voice of Monday Night Football, will depart when his contract expires this summer, according to the report.
Tirico is one of ESPN's most prominent and versatile voices. He has called college basketball and football, NBA, tennis and golf, and previously served as a SportsCenter anchor.
Citing multiple unnamed sources, SBD reports Tirico is expected to be the play-by-play voice of NBC's Thursday Night Football package, which includes five games next year.
He is also a prominent golf broadcaster and is expected to have a significant role in NBC's coverage. NBC has rights to the British Open, which previously aired on ESPN and ABC.
Former Red Sox broadcaster Sean McDonough, a standout play-by-play voice who calls prominent college basketball and football games for ESPN, is reportedly considered the leading candidate to replace Tirico.