Patriots
NFL is 'pleased' Tom Brady's suspension has been reinstated while NFLPA weighs next steps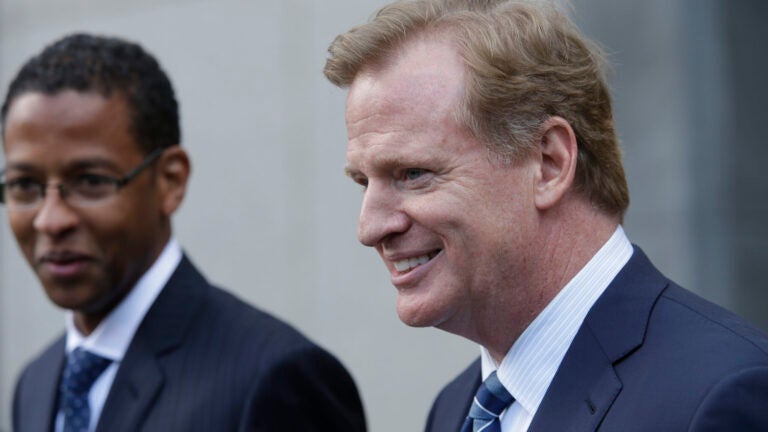 Prominent among the reactions to the reinstatement of Tom Brady's four-game suspension by the 2nd U.S. Circuit Court of Appeals in Manhattan were those of the NFL and the NFL Players Association (NFLPA). Not surprisingly, the official statements differed.
In its statement, the NFL indicated it was "pleased" with the decision to reinstate Brady's punishment related to the Deflategate scandal. The punishment had previously been overturned by Manhattan Judge Richard Berman in September.
From the NFL:
We are pleased the United States Court of Appeals for the Second Circuit ruled today that the Commissioner properly exercised his authority under the collective bargaining agreement to act in cases involving the integrity of the game. That authority has been recognized by many courts and has been expressly incorporated into every collective bargaining agreement between the NFL and (NFL Players Association) for the past 40 years.
In its statement, the NFLPA expressed a different sentiment: disappointment. The union will review the decision and consider next steps.
From the NFLPA:
WASHINGTON D.C., April 25, 2016 – The NFLPA is disappointed in the decision by the Second Circuit. We fought Roger Goodell's suspension of Tom Brady because we know he did not serve as a fair arbitrator and that players' rights were violated under our collective bargaining agreement.

Our Union will carefully review the decision, consider all of our options and continue to fight for players' rights and for the integrity of the game.
What celebrities have said about Deflategate
[bdc-gallery id="108852″]