Patriots
That boring Patriots-Browns game suddenly looks pretty exciting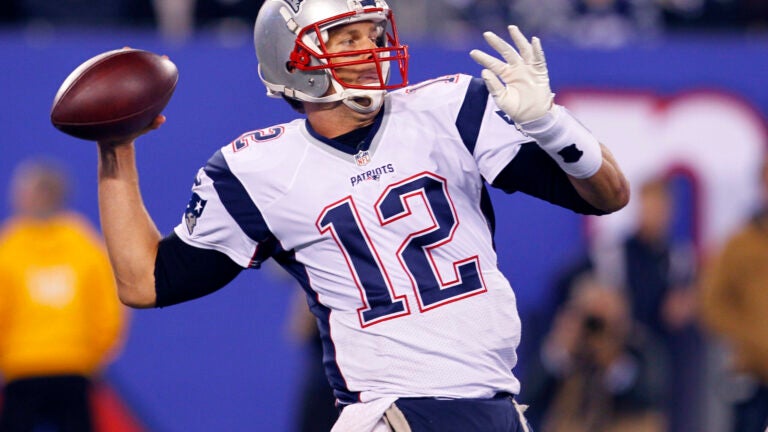 No Patriots fan likes to miss a game. But if you have a wedding invitation or other plans during Week 5's road game against the lowly Cleveland Browns, well, there could be worse games to sit out.
Until Monday.
That October 9 game is no longer a contest pitting one of the NFL's elite teams against one of its most historically abysmal. Instead, with Tom Brady's four-game Deflategate suspension back in place, Week 5 has morphed into the sacrosanct day of the quarterback's return.
Even though it's a road game, StubHub spokesman Cameron Papp said the market is reacting to the change in circumstances:
The demand is rising for the Week 5 game. The median price sold on StubHub was $166 on Sunday and it's up to $185 today. It's by far the highest searched for Browns game on StubHub right now and searches for Pats/Browns tickets increased by 94 percent yesterday. The only day that had more searches was April 15th, the day after Browns [tickets went on sale]. We expect the demand to keep rising as it should be one of the more popular games we'll see early on.
That's for a game in Cleveland. Imagine the market for tickets if Brady's return came at Foxborough.
"That would be one of the hottest regular season Boston area tickets in recent memory," he said.
But Papp said ticket prices have not much fluctuated for what would be Brady's first home game, in Week 6 against the Cincinnati Bengals.
Not every ticket sales platform is seeing the same effect for the Cleveland game as StubHub. Chris Leyden, a spokesman for SeatGeek, said it has not seen much of a difference in Cleveland-New England ticket prices so far. In fact, the median price has gone down a few dollars since the suspension hit.
Leyden said the ticket prices for each of the three home games Brady will miss during his suspension have also gone down slightly since the news.
Median prices dropped from $492 to $484 for the home opener against Miami, and from $414 and $463 to $381 and $435 for the following two games, respectively. Leyden doesn't think the drops are significant.
"There certainly has been some downward movement on those Patriots home games, but prices have not plummeted," he wrote in an email.
Leyden attributes that to a few possible factors: This isn't the busiest time of the year for NFL ticket sales, so sellers are willing to wait and see how the market develops; some sellers may expect Brady to once again eschew the suspension through an appeal; and that interest in the NFL is less star-driven than other sports.
"In general the Patriots are one of the most in-demand teams to see in the NFL, so I think the removal of one player (even the face of the franchise) has less of an impact than it potentially would on other teams, or in other sports," he said.