Patriots
Roger Goodell says NFL 'obviously pleased with the court's decision' to reinstate Tom Brady's suspension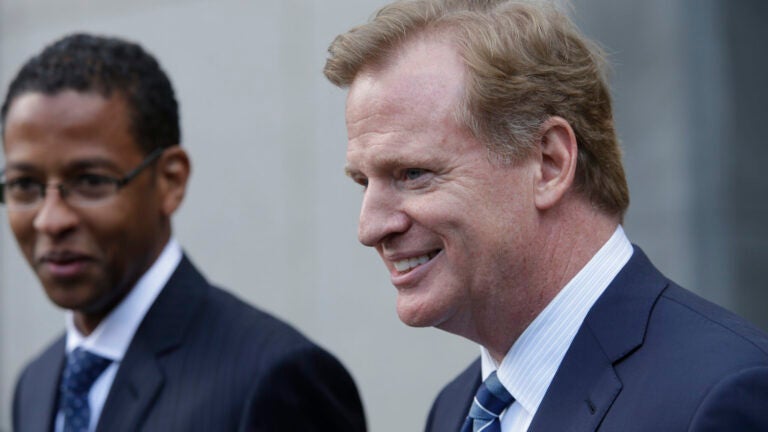 NFL Commissioner Roger Goodell got a victory on Monday when an appeals court ruled to reinstate the four-game suspension of Tom Brady related to Deflategate.
"We are obviously pleased with the court's decision," Goodell said Tuesday on Bloomberg TV. "We think that was the right decision. They were very firm in their decision that that was within our authority, and the judgments were based on solid facts. So we're actually pleased with that, and we hope we can move on from here."
Two of the three judges ruled in favor of Goodell and the NFL. Those two judges determined Goodell's arbitration of Brady's case met the legal standards established in the NFL's collective bargaining agreement. The dissenting judge, however, was "unable to understand why the Commissioner thought the appropriate penalty was a four‐game suspension and the attendant four‐game loss of pay."
Should Goodell have less authority?
"This is something that we've had in our constitutional bylaws and our collective bargaining agreements for decades." Goodell said on Bloomberg. "We think it's important that the commissioner protect the integrity of the game, that you can't entrust that to someone who has no understanding of our business, and, in fact, the appellate court yesterday reaffirmed that. So we think this is an important element of our success. We obviously have changed our discipline process through the years, and we will continue to do that, if we think it's in the best interests of the NFL."