Patriots
Drew Brees says he thinks Deflategate is no longer about Tom Brady
"It's been a bit of a black eye for the league," Brees said.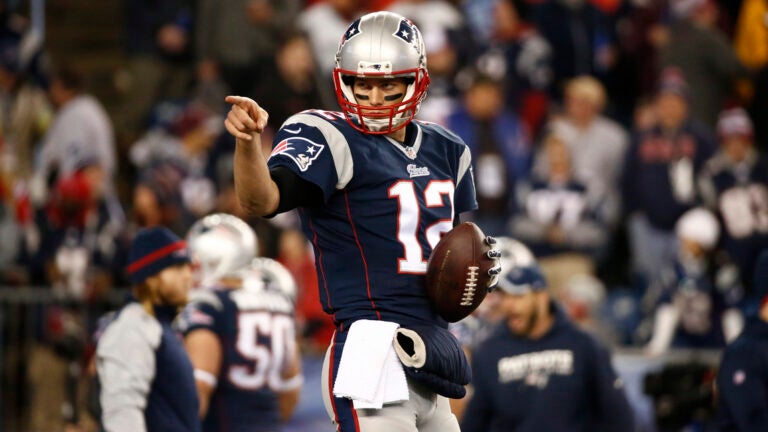 Tom Brady isn't the only quarterback displeased with NFL commissioner Roger Goodell's authority to dole out punishments. Drew Brees, who was with the Saints during the Bountygate scandal, expressed his discontent with Goodell's power.
"There's a bigger issue at play," Brees told For The Win in a story published Wednesday. "I don't think it's necessarily about Brady. I think it's more about the commissioner's authority to levy that type of a punishment, and him be the unilateral decision maker when it comes to player discipline on a lot of those decisions. If there's any disagreements, there's no level of neutrality. 'This is my decision, this is how it's going to be.'
The Second Circuit Court of Appeals on Monday ruled to reinstate Brady's four-game suspension stemming from the Deflategate scandal. Two of the three judges found that Goodell operated within his authority under the NFL's collective bargaining agreement to impose the punishment. The chances for Brady to avoid his suspension are slim, according to legal experts.
"Worst case scenario is we've exposed a really, really screwed up process for the most popular game in the world," NFLPA spokesman George Atallah said on WEEI on Tuesday.
Anonymous owners told BleacherReport.com they believed the Patriots should get back their first-round draft pick, which was taken as a punishment for Deflategate along with $1 million and a four-game suspension to Brady.
"There's no level of transparency as to the investigative processes," Brees said. "That's the part that's hard to understand and to deal with from a player's perspective, and from a fan's perspective, as they read it and try to understand why certain things have happened. What's the basis? What are the grounds? What are the facts? We never get to see that."
The NFL issued a 243-page report, known as "The Wells Report," which detailed the findings of their Deflategate investigation. The Patriots and their legal team countered with "The Wells Report In Context," a website which tried to rebut many of the details from the NFL's investigation.
"I don't think any of us ever thought the power would be exercised quite like it was," Brees said. "It's one thing for someone to have that type of authority. I think Goodell has done a lot of great things for this league and for the growth of this league. But, unfortunately, this is one of those things where, it's been a bit of a black eye for the league."
During the Bountygate scandal, the NFL concluded defensive coach Greg Williams developed a program in 2009 where Saints defensive players pooled money, which would go to players who injured opponents. Following an NFL investigation in March 2012, Williams was banned indefinitely from the league, and Saints coach Sean Peyton and four players received a one-year suspensions. Former NFL commissioner Paul Tagliabue vacated those four players' suspensions during an appeal process, which ended in Dec. 2012.
"If you go back to Bountygate, I know first hand with the way that was portrayed, and you have to look at the deeper picture," Brees said. "The league was under a lot of scrutiny at that time for player health and safety. This climate was the league was under attack for negligent behavior on what it knew about concussions from the 90s and into the 2000s, and it was never communicated. There were thoughts it was covered up. A lot of that has been pretty well-documented. There were congressional hearings with the league and with Goodell."
Brees added: "But at that moment, I think everyone realized, wow, this is the type of power the league has, the commissioner has. They can literally conduct an investigation, lead it to a certain direction to the agenda they have, and literally have no facts or truth or basis behind it, but we're all supposed to believe that this is what happened."
Read the entire Q&A with Brees on For The Win.