Patriots
Roger Goodell: Deflategate fight 'wasn't about the actual violation'
So what was it about?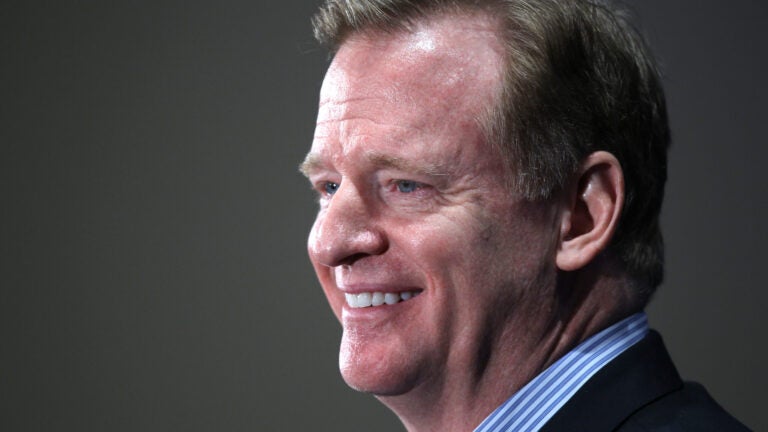 At the beginning, Deflategate was about underinflated footballs thrown by Tom Brady. After 15 months and millions of dollars spent in legal fees, the Deflategate battle isn't about about PSI anymore, according to NFL commissioner Roger Goodell.
"This wasn't about the actual violation," Goodell said on CBS This Morning when asked about the money spent litigating the scandal on Thursday. "This was about the rights that we had negotiated in our collective bargaining agreement, that we had in our collective bargaining agreement, and that we wanted to make sure that we retained. If we decide to negotiate with the union on those issues and be able to trade those, that's certainly within the rights of both the management and the players to do that. But this is something about retaining those rights we negotiated."
Watch the full interview at CBSNews.com.
Two of the three judges on a panel of the 2nd U.S. Circuit Court of Appeals in Manhattan ruled in Goodell's favor and reinstated Tom Brady's four-game suspension on Monday.
The NFL is ready to move on.
"I think this is the end of the matter, and we're moving forward, and focusing on the Draft," Goodell said.
Of course, it's not solely up to Goodell to decide whether Deflategate ends. Brady and the NFL Players Association have legal options, and the Patriots' quarterback reportedly wants to keep fighting. Still, his legal chances are slim, according to experts.
"The court was very clear on the fact that the suspension was reinstated, that it should not have been reversed in the first place last summer by the District Court," Goodell said. "And the Court of Appeals was quite strong on that."