Patriots
Morning sports update: Patriots show support for Tom Brady during NFL draft
And the rest of your sports news to start your Friday.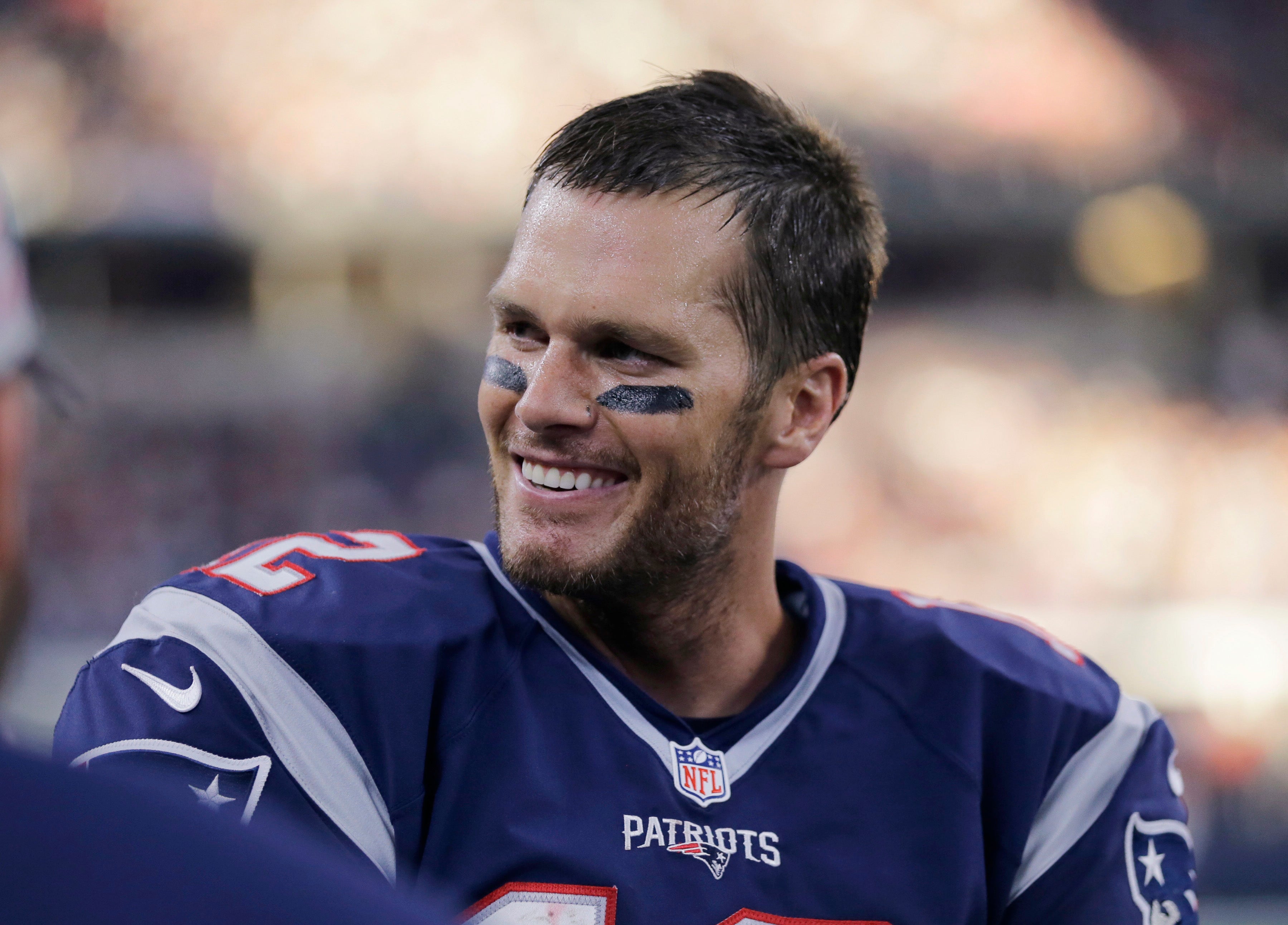 The Patriots made a social media statement during the NFL draft, the Celtics' season came to an end, and a Bruins star is up for a major NHL honor.
Patriots show support for Tom Brady on Instagram during NFL Draft: The Patriots did not have a first-round pick thanks to Deflategate. But the team's official Instagram account shared this photo as the draft began. Coincidence?
Clay Buchholz struggles against struggling Braves: The Red Sox couldn't finish off a sweep, losing 5-3 on Thursday night. [Boston.com]
Quarterbacks go 1-2 in first round of 2016 NFL Draft: The Los Angeles Rams selected Jared Goff of Cal with the No. 1 overall pick. The Eagles then followed with Carson Wentz out of North Dakota State. Perhaps nobody told these teams that all-time greats could be had in the sixth round? [NFL.com]
Bruins' Patrice Bergeron named a finalist for 2016 Selke Trophy: The NHL award is given annually "to the forward who best excels in the defensive aspects of the game." [Bruins.NHL.com]
Congratulations to Patrice Bergeron for being named a finalist for the 2016 Selke Trophy: https://t.co/WX8BXrLlpa pic.twitter.com/8F2RhGrsv7

— Boston Bruins (@NHLBruins) April 29, 2016
Celtics season ends in Game 6 loss to Hawks: Boston was ousted from the playoffs with a 104-92 defeat to the Hawks at TD Garden on Thursday night. The Hawks won the series 4-2 and advance to face the Cleveland Cavaliers. [NBA.com]
Brad Stevens, Isaiah Thomas vow to keep improving after defeat: "We just gotta learn from these battles knowing that, nobody said it was going to be easy," Thomas said. "It's tough to win the series. Now that we know that, it was tough to even win two games. This should hurt everybody and then we should come back next year even stronger." [Boston.com]