Patriots
Patriots draft NC State quarterback Jacoby Brissett with 91st pick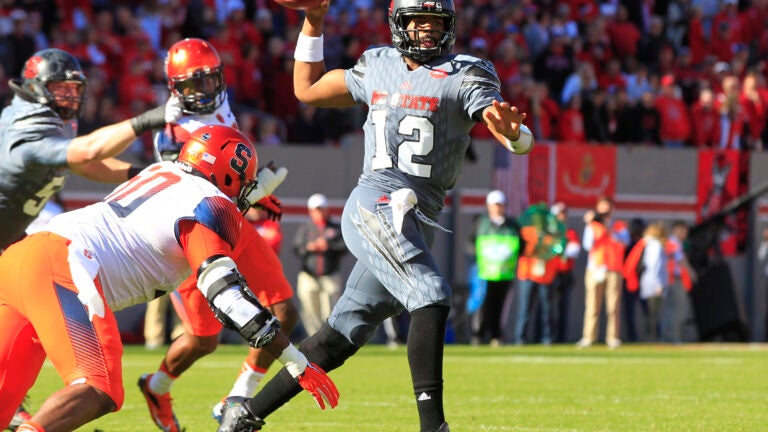 FOXBOROUGH — The surprise factor should have worn off by now. The New England Patriots are always staying ahead of the curve at the quarterback position by drafting rookies to back up Tom Brady.
In the third round of the 2016 draft on Friday, they drafted a rookie to potentially back up Jimmy Garoppolo in the first four games of the season. NC State quarterback Jacoby Brissett has all the physical tools of an NFL quarterback at 6-foot-4 and 235 pounds with a strong arm.
#Patriots select North Carolina State QB Jacoby Brissett with the 91st overall pick. #PatsDraft pic.twitter.com/lWl9IXuUBS

— New England Patriots (@Patriots) April 30, 2016
As a two-year starter at NC State, Brissett completed 458 of 765 throws (59.9 percent) for 5,268 yards, 43 touchdowns and 11 interceptions. He also put his legs to good use, with nine rushing touchdowns over the past two seasons.
He does have experience in a pro-style offense, and took snaps from under center, but he still has to learn about pre-snap reads, going through his progressions. He also lacks deep-ball accuracy.