Patriots
Patriots select Illinois guard Ted Karras with 221st overall pick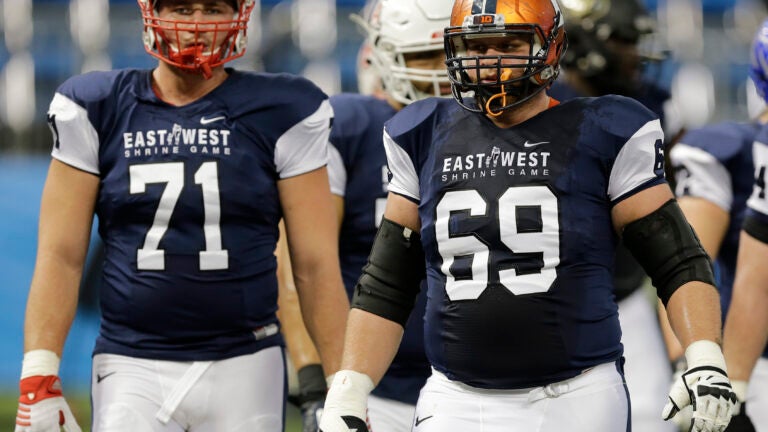 FOXBOROUGH — The Patriots offensive line was one of its weakest links last year, and they took a measure to improve the depth of that group with the sixth-round selection of Illinois guard Ted Karras.
#Patriots select Illinois guard Ted Karras with the 221st pick. #PatsDraft pic.twitter.com/OgTqS9Qa1m

— New England Patriots (@Patriots) April 30, 2016
A four-year starter at right guard, Karras might find it difficult to crack the Patriots' roster due to his lack of positional versatility.
Here's new @Patriots draft pick @_teddy_k in action. He's a BEAST! #Illini https://t.co/zBYNwrOL7R

— Illini Football (@IlliniFootball) April 30, 2016
One thing Karras has going for him is his strong football bloodline. According to NFL.com's Lance Zierlein, seven members of Karras's family have played Big Ten football, and four of them went on to the NFL, including Pro Bowler Alex Karras.
Ted Karras' great uncle, Alex Karras, was a four-time Pro Bowler before starring on the TV show, Webster. #PatsDraft

— New England Patriots (@Patriots) April 30, 2016
Never count out the potential development of an offensive lineman under position coach Dante Scarnecchia, but Karras may not have many opportunities behind other more experienced and more versatile linemen.