Patriots
Bill Belichick approves of Kevin Faulk's decision to wear a Tom Brady jersey to the NFL draft
"He looked sharp out there."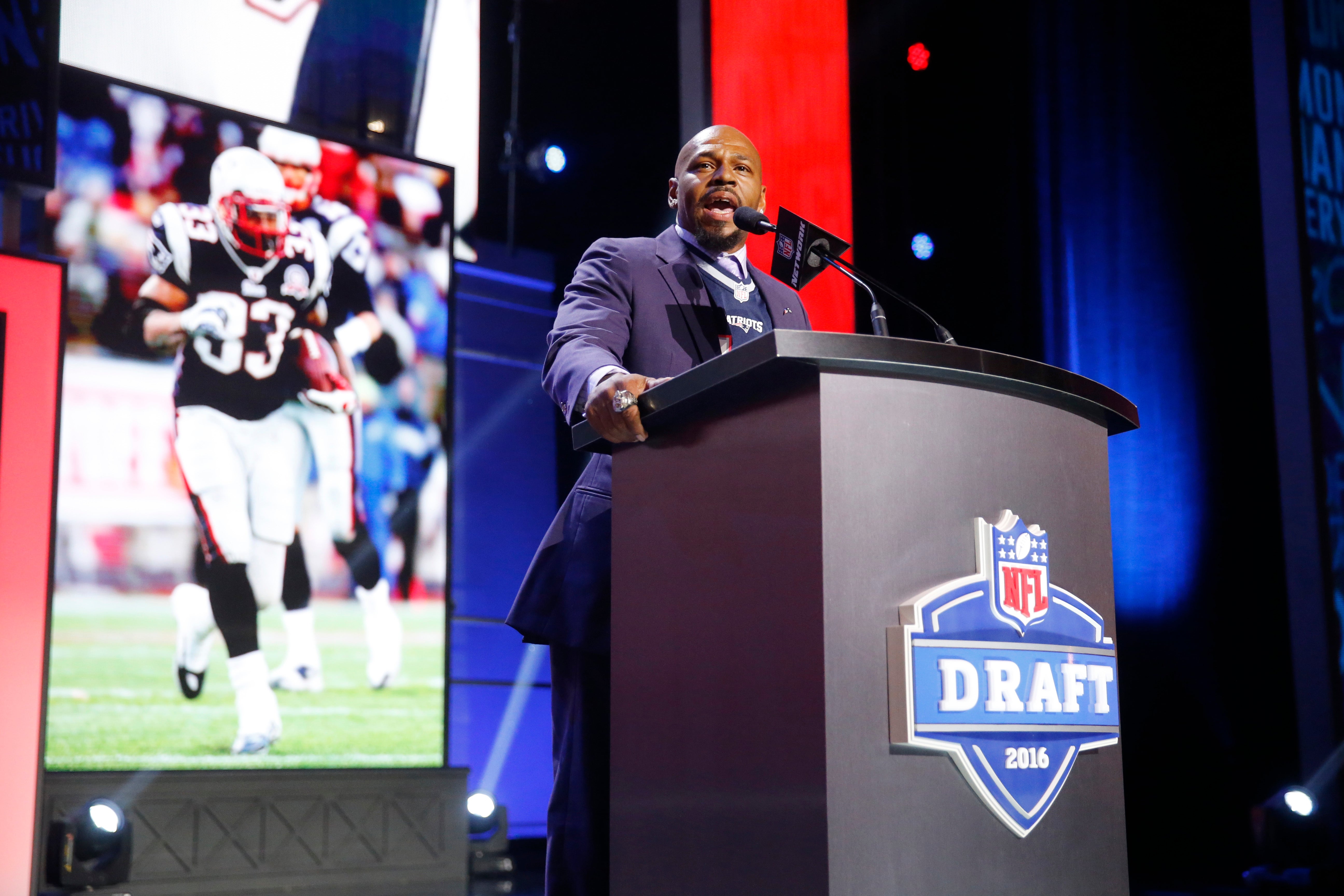 When it comes to clothes, Bill Belichick knows what he likes. The New England Patriots' coach approved of Kevin Faulk's wardrobe choice during an appearance at the NFL Draft.
"He always makes good decisions," Belichick said Saturday. "Yeah, he looked sharp out there."
Faulk, already a fan favorite after his 13 seasons in New England as a player, chose to wear a Tom Brady jersey while announcing the Patriots' selection at No. 78 on Friday.
"The New England Patriots and Tom Brady select Joe Thuney … North Carolina State," Faulk said at the podium during the third round.
Perhaps so caught up in emphasizing his former teammate's name, Faulk said Thuney was a linebacker not an offensive lineman.
Faulk's decision to don No. 12 came after an appeals court reinstated Brady's four-game Deflategate suspension on April 25. The Patriots also did not pick in the first round due to a punishment from the scandal.
Belichick was asked about Deflategate on Saturday after the draft, but he quickly rejected the topic.
"I'm talking about the draft," Belichick said. "Are you good on that? Good."