Patriots
Morning Sports Update: Bill Belichick explains why the Patriots didn't draft a running back
Good morning, sports fans.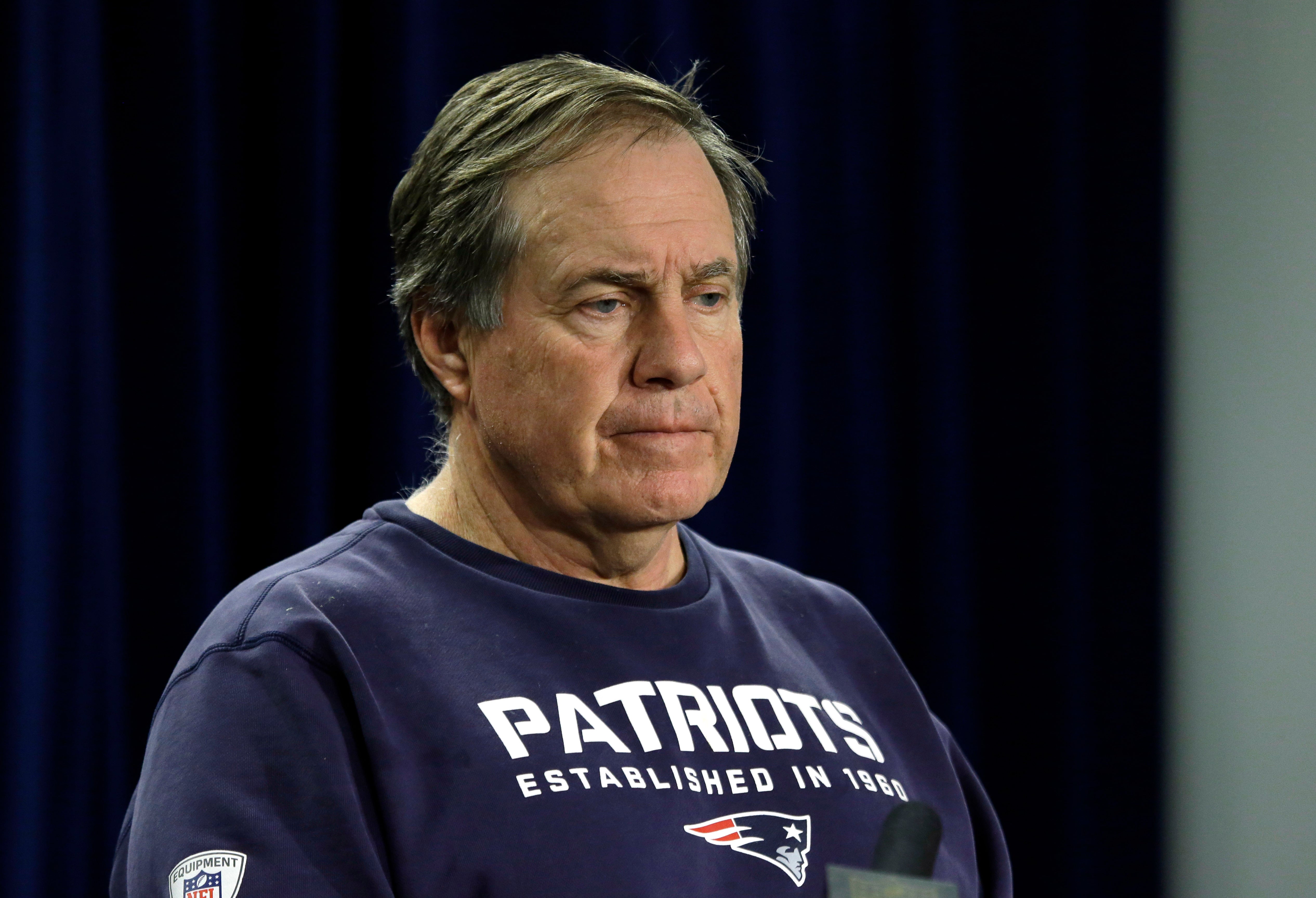 The Patriots completed their 2016 draft over the weekend, ESPN omitted Curt Schilling's 'bloody sock' game from its 2004 Red Sox film, and the Red Sox beat the Yankees, 8-7, to complete a three-game sweep.
Bill Belichick explains why the Patriots didn't draft running back: 'Can't control what you can't control': Despite re-signing LeGarrette Blount, running back still was viewed as the biggest immediate need on the New England Patriots' roster heading into the 2016 NFL Draft. It was slightly head-scratching, then, to see the Patriots come out of the draft without a player at the position. (NESN.com)
Christian Vazquez hits game-winning home run in the seventh inning of Red Sox-Yankees on Sunday: After sweeping the Yankees this weekend, the Red Sox sit atop the AL East.
Meet the Patriots' 2016 draft class: The Patriots added nine rookies in the 2016 NFL Draft. (Boston.com)
ESPN explains omission of Curt Schilling's 'bloody sock' game from 2004 Red Sox film: Given the curious, even dubious, manner in which ESPN has covered the Patriots and Deflategate, it's more than understandable that New England sports fans are wary of the network's tactics. As the saying goes, you're not paranoid if they really are after you. (Boston.com)
John Farrell says Red Sox have room for improvement, 'need to get Clay Buchholz going': "We still have room for improvement, we know that. We've got to get Clay going particularly," Farrell said. "He's an important part of our rotation; he's an important part of this team. We've got to get him on track." (The Boston Globe)