Patriots
Steve Belichick says a hoodie 'is a great piece of clothing'
The apple doesn't fall far from the tree.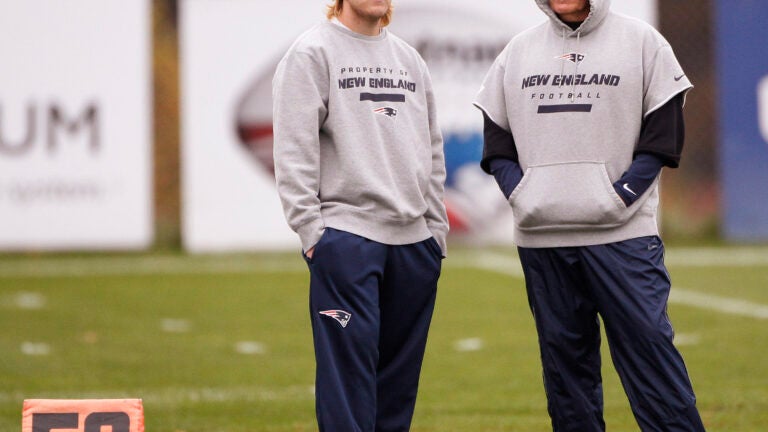 The affinity for hoodies runs in the Belichick family.
"It's a good piece of clothing. I think everyone should have a hooded sweatshirt in their closet," Patriots safeties coach Steve Belichick told reporters Monday.
His father, Bill, may have more than just one hoodie in his closet. The Patriots' head coach is renowned for wearing hoodies on game days in New England.
Steve was named the Patriots' safeties coach this offseason after working four years as an assistant on the Patriots' staff. The 29-year-old addressed what it's like working for and with his father.
"Obviously, I love my dad, he's my role model, my idol," the younger Belichick said. "I want to be just like him. I have since I knew what 'idol' was. It's rewarding for me to be able to see him more, and learn from him more, because I've been away from him for high school and college. On a day-to-day basis, I get to learn more."
Steve named Greg Schiano as one of the other coaches he's learned from. He was a long snapper for Rutgers when Schiano was the head coach of the Scarlet Knights. According to a story from The Providence Journal, Steve broke down tape with Rutgers' defensive teammates who would eventually become first-round picks. In September 2013, during his stint as head coach of the Tampa Bay Buccaneers, Schiano said he thought Steve could have a future in coaching.
In the meantime, the Patriots' new safeties coach is not getting ahead of himself.
"I just want to be here at the end of the day," he said when asked about aspirations of becoming a head coach.