Patriots
Bill Belichick assigns lacrosse positions to Tom Brady, Rob Gronkowski, Julian Edelman
Belichick thinks Brady should play goalie.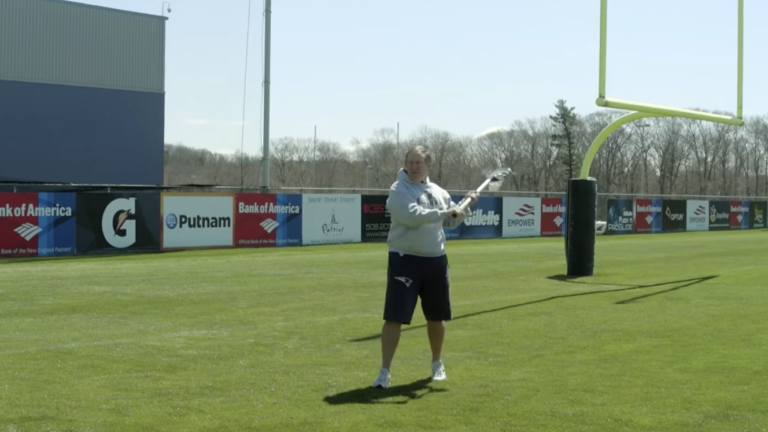 Bill Belichick notoriously loves versatile football players. But are his Patriots' players versatile enough to play another sport?
In an interview with Lacrosse Magazine's Paul Carcaterra, the Patriots coach was asked where he'd play his star football players on a lacrosse field. Belichick, who played lacrosse at Wesleyan University and has a daughter who coaches the women's team at Holy Cross, had a few ideas.
The Patriots coach didn't sound like he expected Tom Brady's scoring ability to translate on the lacrosse field.
"Put him in the goal," Belichick said in a video posted Wednesday. Carcaterra suggested the possibility of putting Brady at attack, which Belichick quickly dismissed: "He can't run. I mean, he can't run. He can't dodge."
Belichick was more confident in Gronk's ability to get the ball in the net.
"If I could teach him any stick work, I would put him at crease attack," the Patriots coach said. "Let him go out, clear out, and just let him go to the goal."
Belichick said of Julian Edelman: "Yeah he'd be a good midfielder. A good midfielder."
While his players could make the jump, Belichick said he doesn't think he'd cut it as a lacrosse coach.
"The game's kind of passed me up a bit," Belichick said. "I wouldn't be naive enough to think that I would be able to keep up with all that."
Even if it isn't true, Patriots fans surely like that answer.
https://giphy.com/gifs/l396PkvSxrJ48Fd1m