Patriots
Bills GM on football: 'I personally don't think humans are supposed to play'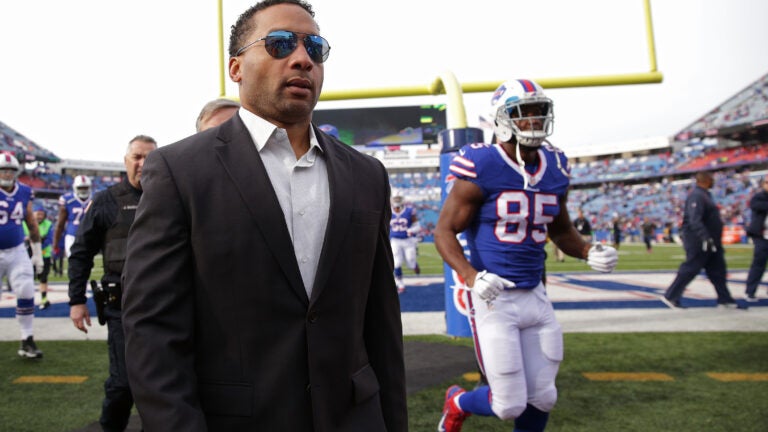 Buffalo Bills general manager Doug Whaley isn't sugar coating his thoughts on the inevitability of injuries in football.
When responding to a question about injuries to Bills wide receiver Sammy Watkins on WGR550 Sports Radio, Whaley focused on the violence of the game rather than any frailty of the athlete:
"I wouldn't say that. If you look at his game log, he's only missed three games. So is he injury prone? I wouldn't say that. Are things going to come up with a guy like this? We hope that it gets limited in the future, but it's the game of football. And injuries are part of it and it's violent game that I personally don't think humans are supposed to play and these things are going to come up. But we trust in our medical staff and we trust in each individual athlete to do what they have to do to get back on the field."
Perhaps the Bills' next media policy will prohibit team executives from suggesting humans might be better off never playing football.
Boston Sports' Most Significant Injuries
[bdc-gallery id="537880″]