Patriots
Whenever Robert Kraft goes to Dunkin' Donuts, he buys everyone coffee
"Each of us can do our own part to fix the world," Kraft said.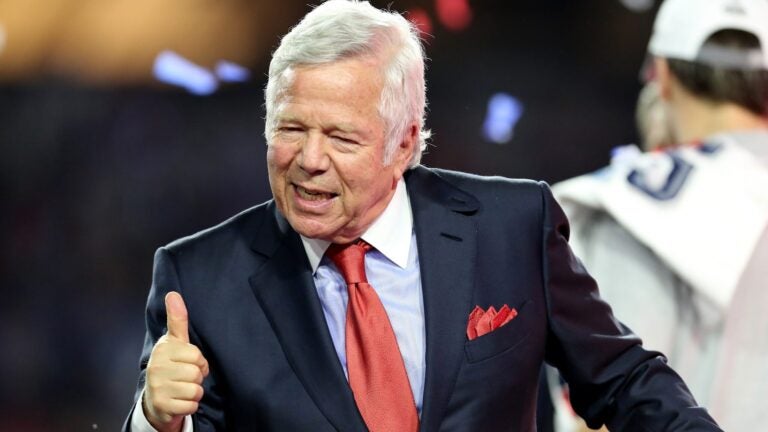 If you see Robert Kraft enter a Dunkin' Donuts, follow him into that fine establishment. He just may buy you coffee.
While delivering the commencement address Wednesday at Yeshiva University in New York City, the Patriots owner detailed his average Dunkin' run.
"Each of us can do our own part to fix the world," Kraft said. "My mother used to say 'we must stand as tall as our ideals are high.' How do we do that?
"What I personally do is, when I go to Dunkin' Donuts to get my coffee, I like to pay for the coffee of the folks — yeah, I'm not a Starbucks guy. I'm a Dunkin' Donuts guy," he paused as the crowd laughed and cheered. "But I like to pay for the people behind me in line. It typically costs me less than $10, and makes the other people feel good, and more importantly, it makes me feel so good. And random acts of kindness change the world one person at a time."
After a quick search on Twitter, there appears to be at least one person who has benefited from Kraft's act of kindness.
Guys. Robert Kraft just bought me my coffee. GREATEST DAY EVER

— Erica Grasso (@egrass) August 31, 2015
.@Patriots' Robert Kraft goes to @DunkinDonuts regularly AND buys people behind him coffee #randomactsofkindness #learningtolife

— Liz Goodwin (@elizgoodwin) April 6, 2014
You can hear his entire speech below. He talks about his affinity for sharing Dunkin' Donuts with New Englanders at the 14:20-minute mark.
https://www.youtube.com/watch?v=oBkAADb09BY&feature=youtu.be