Patriots
The Patriots taught Pete Carroll how to use Brandon Browner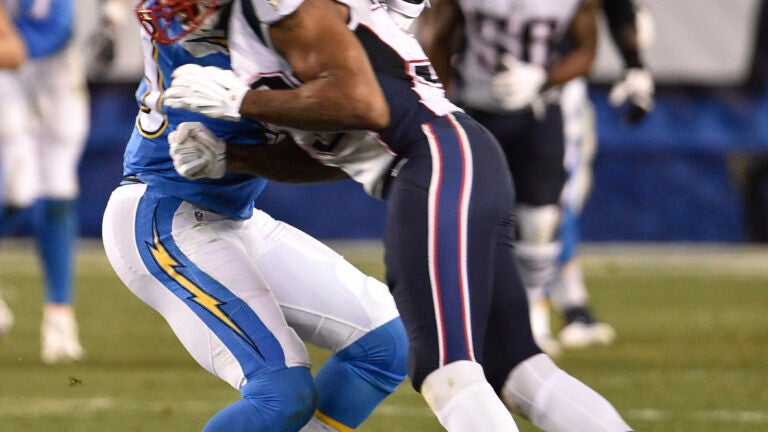 The Patriots helped inspire a position change for Brandon Browner, according to Seahawks coach Pete Carroll. The defensive back will play safety during his second go-round with Seattle, thanks, in part, to Browner's responsibilities with the Patriots in 2014.
Browner, who played with the Seahawks from 2011 to 2013, helped New England win a Super Bowl by playing at cornerback during the 2014 season. Last season, Browner also played at corner for the Saints, but his role for the two teams was different. In New Orleans, Browner played outside the tackle box, and predominantly covered wide receivers. With the Patriots, he flashed a different skill set, at times lining up inside the box to cover tight ends.
"I had the chance to see him play in positions like he's being asked to play now when he was in New England, and we saw some really good things we thought we could mix into our stuff, and he's very much looked the part," Carroll told ESPN.com in a story published Tuesday. "But I really think it's about him; we like the guy so much."
Browner explained how his skill set suits the new position.
"Being on the outside, it's more of a man-to-man concept: You're a corner on an island," Browner told ESPN. "Being in that box, you're accounted for from the linemen in the run. You'll get some run keys from the end man on the line of scrimmage. Things are just a little different. But you're a football player in there. Playing corner, it's more of a one-on-one thing. We're playing basketball out there on that island. When you're in that box, that's football, I think."