Patriots
Here's how the Patriots quarterbacks performed on the first day of minicamp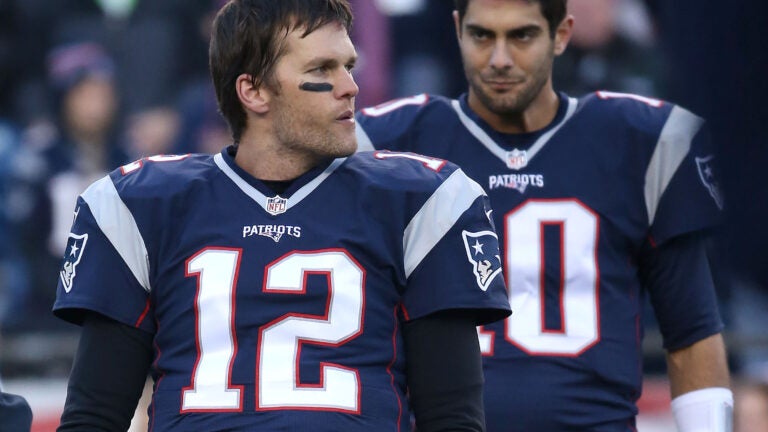 As a whole, the New England Patriots quarterbacks performed well on the first day of mandatory minicamp at Gillette Stadium.
Initially, things got off to a tough start. Tom Brady's first pass in 7-on-7 drills was intercepted by Rob Ninkovich, of all people. The veteran defensive end dropped into coverage while playing out of position, and made a relatively easy interception by putting his hands up and leaping backward. According to Doug Kyed of NESN.com, this marks the second time this week that Ninkovich has intercepted Brady, with the first coming at the Best Buddies event at Harvard Stadium.
Brady wasn't the only one who threw an interception. Rookie quarterback Jacoby Brissett threw an interception to safety Cedric Thompson in the second set of 7-on-7 drills. Third-year quarterback Jimmy Garoppolo, however, was the only quarterback who did not throw an interception on Tuesday.
Here's a snapshot of the performances by all three passers in team drills (7-on-7, 11-on-11).
Garoppolo: 35-of-43 (13-of-17 in 11-on-11s)
Brady: 31-of-40, interception (11-of-15 in 11-on-11s)
Brissett: 28-of-40 (16-of-22 in 11-on-11s).