Patriots
Malcolm Butler's absence from OTAs was a 'big misunderstanding'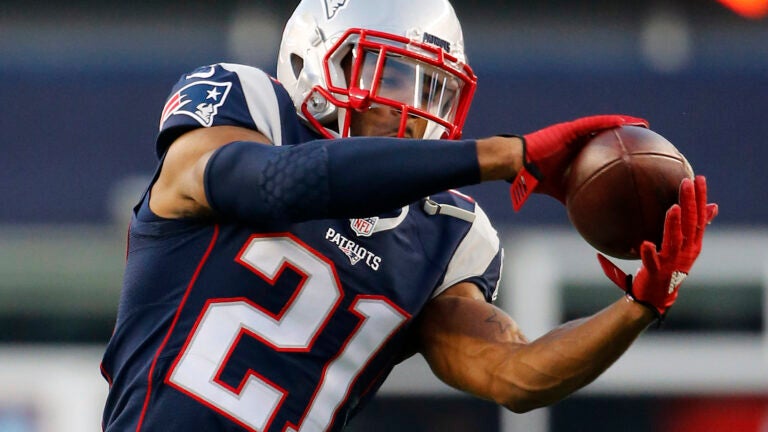 Malcolm Butler may not be 100 percent satisfied with his contract, but that isn't preventing him from participating in the New England Patriots' mandatory minicamp.
The third-year cornerback was in attendance on Tuesday as the Patriots opened minicamp. He was not present for the team's optional organized team activities on May 26, but he called the absence a "big misunderstanding," and added that a "family issue" kept him away from practice that day.
Butler was named to the Pro Bowl in 2015, and will earn $600,000 in base salary in 2016 before he becomes a restricted free agent in the 2017 offseason. According to Mike Reiss of ESPN.com, Butler has expressed his plans to adjust his contract before the 2016 season begins.
"It is what it is," he said, when asked about his contract situation. "I'm going to play hard no matter what. It is what it is."
The Patriots would have been within their rights to fine Butler had he failed to show up. It's still possible that Butler could sign a new deal before he hits the open market, but he would obviously rather be playing and getting ready for the 2016 season.
"That's not my decision," he said of a new deal. "All I can do is just go out there, play football, and make plays for the team. Just whatever to help the team win, that's all I'm about."