Patriots
Martellus Bennett compares himself and Rob Gronkowski to Batman and Robin
"I don't mind being Robin," Bennett said.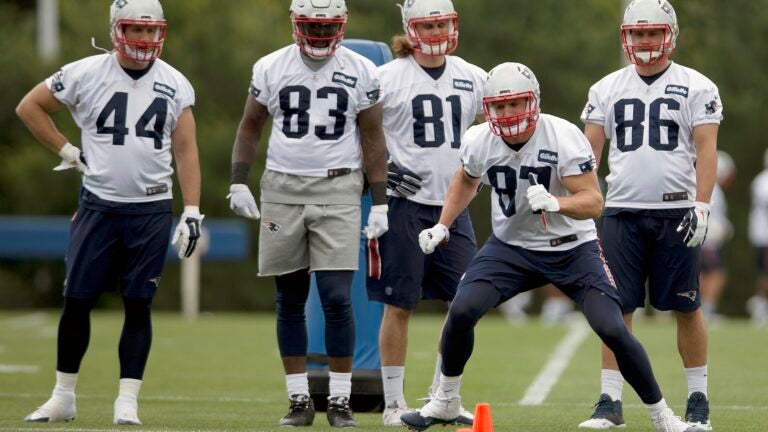 Rob Gronkowski and Martellus Bennett are both forces to be reckoned with. So when they line up in the same offense with the Patriots, one of the two players may have to play the role of sidekick. And it's likely not going to be Gronk, who led tight ends in receiving yards during the 2015 season.
"I don't mind being Robin," Bennett said Wednesday on ESPN's "First Take," via MassLive.com.
Gronk is Batman, Bennett is Robin. Bane is … Rex Ryan?
Superheroes aside, Bennett seems to understand the healthy camaraderie and competition that comes along with a positional group overflowing with talent.
"I saw Brandon (Marshall) and Alshon (Jeffery) working together a lot (in Chicago), how they pushed each other to become better," Bennett said on ESPN. "I saw T.O. with Miles Austin early in his career (in Dallas). For me, I just kind of take that same approach with Rob — two guys, two bros pushing each other to get better. I'm super excited about it because it takes a little pressure off me, too."
The tandem began working together at practice on Monday at OTAs, when Gronkowski made his first on-field appearance. After the practice, Gronk addressed working with the Bennett.
"It's great to be out there with him," Gronkowski said. "He's another guy that brings a lot of football knowledge to the game in the meeting rooms."