Patriots
Nickelodeon announces debut date of Rob Gronkowski's new show, 'Crashletes'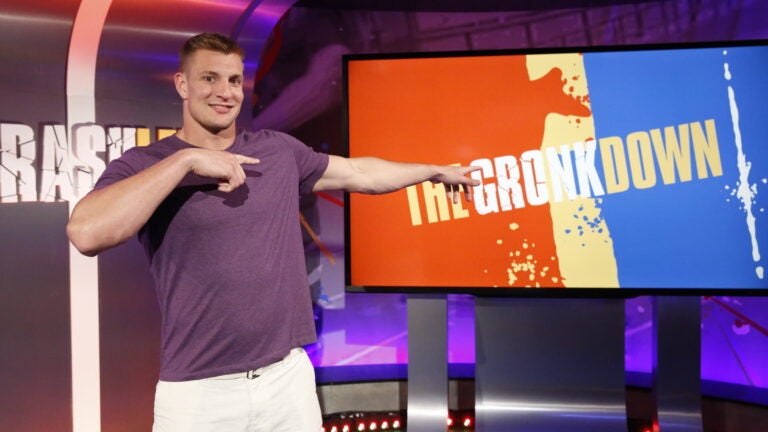 Gronk is ready to line up as a TV host.
Rob Gronkowski will be the face of "Crashletes," introducing popular viral videos of sports bloopers.
"Crashletes" debuts at 7 p.m. on July 5 on Nickelodeon. New episodes of "Crashletes" will air at 7 p.m. on weekdays.
"I'm such a big kid at heart and I'm eager to show my energy and passion off the field in Nickelodeon's newest series, Crashletes," Gronkowski said. "There will be a lot of laughs as we celebrate the most epic, sickest sports fails on the planet. Be prepared to get Gronk'd!"
Gronkowski, the New England Patriots tight end, and co-hosts Stevie Nelson and Brandon Broady will provide in-depth analysis of viral sports bloopers, blunders and absurdities.
"Crashletes" will feature guest appearances from Philadelphia Eagles linebacker Bryan Braman, racecar driver Karsyn Elledge, skateboarder Jagger Eaton, Detroit Lions running back Stevan Ridley, professional snowboarder Kaitlyn Farrington and the Gronkowski family.
Meet the Patriots' 2016 Draft Class
[bdc-gallery id="759535″]