Patriots
Bill Belichick once perfectly explained Buddy Ryan's 'genius'
"That was pretty un-blockable."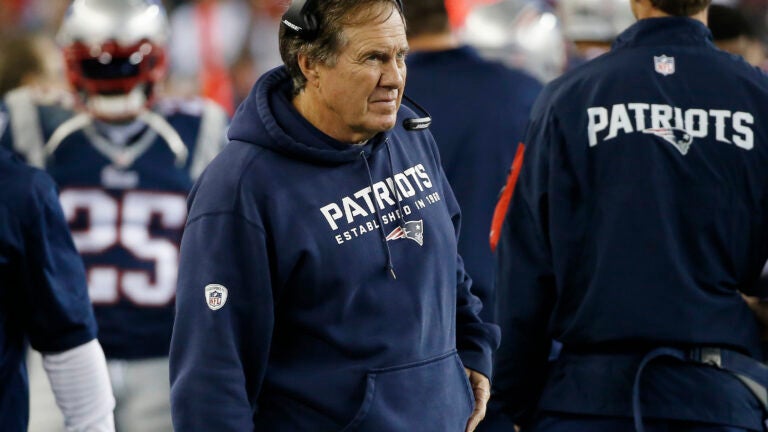 Bill Belichick has always been a student of football history. While the Patriots coach is normally terse in his press conference remarks, he's been known to occasionally offer expansive answers when asked about the game's past. In 2012, while preparing to face Rex Ryan's Jets, Belichick was asked about Ryan's father, Buddy.
Given the news earlier on Tuesday that Buddy Ryan had passed away at the age of 82, here's Belichick's account of what made the single-minded defensive coordinator of the 1985 Chicago Bears such a genius:
A lot of the success that Buddy had with the 46 defense came in the '80s when there was a lot of two-back offense. It was one of the things that probably drove the two-back offense out.
In a two-back set, I'd say it was probably a lot cleaner and it always gave you an extra blitzer that was hard for the offense. Even if they seven-man protected on play-action, there was always an eighth guy there somewhere. You didn't have to bring all eight; if you just brought the right one and they didn't have him or somebody would have to have two guys and that creates some problems. I think that's what Buddy really, where the genius of that was; he had by formation a different combination and group of blitzes so depending on what formation you were in, then he ran a blitz that would attack that formation and then when you changed formations, then he would change blitzes. Now, plus the fact [he] had Dan Hampton, Richard Dent, Mike Singletary, [Otis] Wilson, [Wilbur] Marshall, that was a pretty good group there. You could have probably played a lot of things and that defense would have looked pretty good, especially when they put Hampton on the nose. That was pretty un-blockable.