Patriots
Bill Belichick says Patriots' priority is preparing Jimmy Garoppolo to start Week 1
"Tom will return as the starting quarterback when he comes back," Belichick said Wednesday.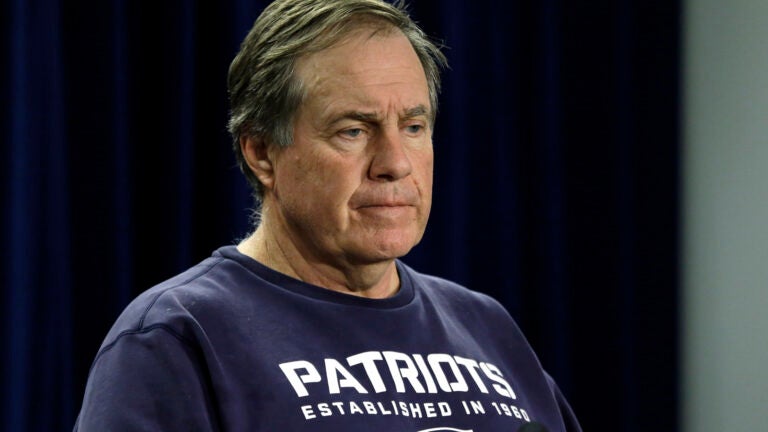 FOXBORO, Mass. — Jimmy Garoppolo seems to have Bill Belichick's attention.
In light of Tom Brady's decision to drop his appeal and accept his four-game suspension, Belichick discussed the Patriots backup quarterback Garoppolo in a press conference on the first day of training camp Wednesday.
"We finally have some definition with Tom's situation, so our priority is to get Jimmy ready for the start of the season, for the Arizona game. So that will be a comprehensive process," Belichick said. "Tom will return as the starting quarterback when he comes back. In the meantime, we have to prioritize the first part of our schedule, and that will be getting Jimmy ready to go."
Garoppolo has been Brady's backup quarterback for the last two seasons since the Patriots drafted him in the second round of the 2014 NFL Draft. He was slated to start last offseason before Brady's suspension was temporarily overturned for the 2015 season. The 24-year-old quarterback threw only four passes last season.
Belichick was asked if he thought focusing on Garoppolo would make preparing Brady or rookie Jacoby Brissett more challenging.
"I think we have a good situation," Belichick said. "We have three players we want to work with. Look, in some other years I've seen teams that probably don't feel like they have anybody, or maybe they have one. I think we're in a good situation."
Offensive coordinator Josh McDaniels echoed Belichick's comments. When asked if the Patriots were interested in bringing in a veteran quarterback, McDaniels said Monday he's "happy with the personnel [the Patriots] have."
A part of that seemed to stem from his confidence in Garoppolo.
"He's worked extremely hard," McDaniels said. "He's got a lot of opportunities in his first two plus years here in practice, in spring football, and this will be his third opportunity at training camp. He's got great work ethic. He's got a great approach every day. And he's made progress. We're a long way away from where we want to be in terms of the finished product with he and a lot of guys on our team."
With Brady starting every game since Garoppolo arrived, the third-year quarterback has completed 20 of his 38 passes for 188 yards and a touchdown on his career. But apparently Garoppolo has found ways to develop despite limited game experience.
"Experience, everything. It's everything," Belichick said when asked in what ways Garoppolo had improved. "All of the things that go into playing football – preparation, execution, knowing the opponent. We could sit here and talk about it for a day."