Patriots
Bill Belichick says he's hoping Nate Ebner brings back a medal from Rio Olympics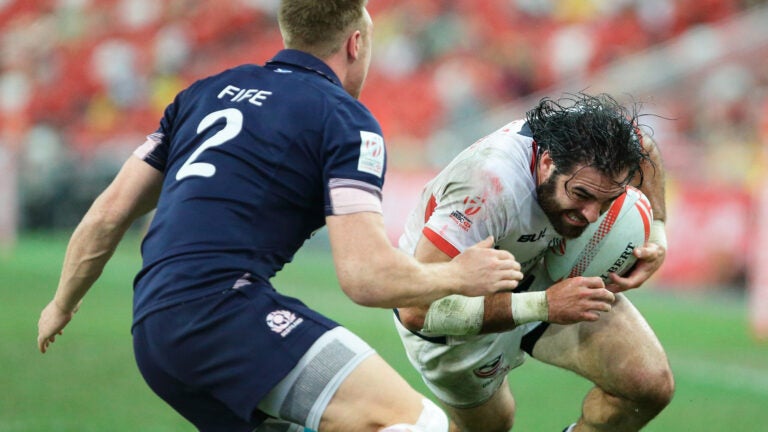 The Patriots have rugby fever.
New England is rooting for special teams standout Nate Ebner, who made the USA rugby sevens squad for the Rio 2016 Olympics.
"I've talked to Nate several times. [I] wish him well in his endeavor," Belichick said at a press conference Wednesday. "It's a great opportunity for him to follow his passion, participate in the Olympic Games. We're pulling for him to bring back something around his neck."
Ebner's father Jeff, who died when Ebner was 19, introduced him to the sport. The 27-year-old athlete went on to play rugby with the U19 and U20 national teams and at Ohio State University. He later decided to switch to football, and his contributions as a special teams player earned him a spot on the Buckeyes and eventually the Patriots' rosters.
Ebner told the Boston Herald last week the U.S. team wants "to put on a show and come home with a medal."
Fellow Patriots special teamer Matthew Slater says he'll be watching.
"I'm just so happy for him," Slater said Wednesday. "And I know why rugby means so much to him, and many of us are familiar with the situation with his father, and his father obviously introduced him to the game of [rugby.] So, that connection with father and son is bigger than sport itself. I know this means a great deal to him and we're all excited for him.
He added: "I'm just trying to figure out where I can get my Ebner rugby jersey."