Patriots
ESPN talking head: 'Tom Brady is going to be a bum'
A scorching hot take from the new co-host of "First Take."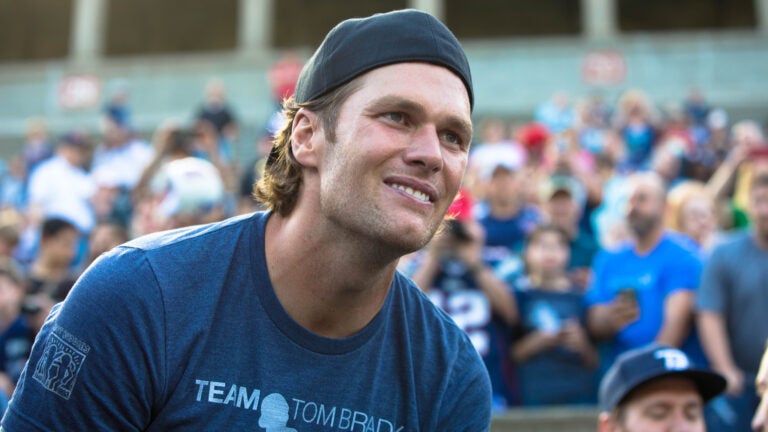 When viewers tune in to ESPN show "First Take," they know to expect a certain degree of hyperbole.
Yet even by those established parameters, the comments of new co-host Max Kellerman on Thursday morning regarding Patriots quarterback Tom Brady were bold.
"Tom Brady is just about done," Kellerman declared. He then launched an even more ambitious take, which drew a shocked reaction from co-host Stephen A. Smith.
"Tom Brady is going to be a bum in short order," Kellerman asserted. Here's video of his red-hot take:
To be fair, Kellerman prefaced his statements by declaring his admiration for Brady.
"I think Tom Brady is the greatest quarterback who ever lived," he said beforehand. Still, Kellerman believes that age will quickly catch up to the 38-year-old.
Having recently taken the position on the ESPN morning show vacated by Skip Bayless, Kellerman appears to be assuming the role of strong opinions that his predecessor notably carried throughout his tenure.