Patriots
Watch Tom Brady speak at Kevin Faulk's Hall of Fame ceremony
"His commitment to our team was exceptional."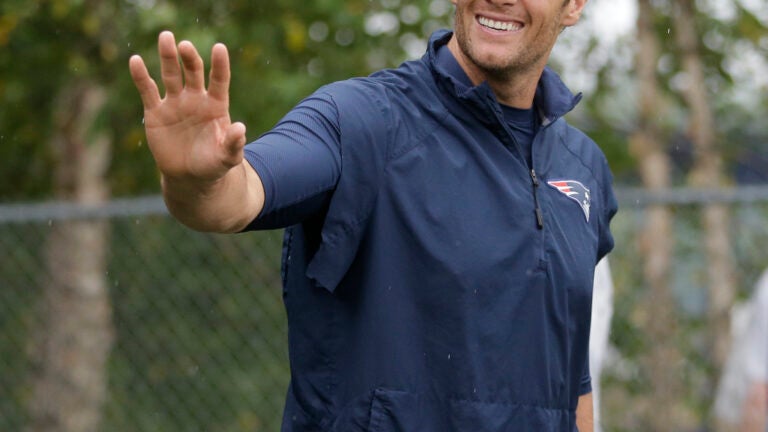 Tom Brady showed some respect for a player who caught more than 300 of his passes.
The New England quarterback made a surprise appearance at Kevin Faulk's induction into the Patriots Hall of Fame on Monday night at Gillette Stadium.
"What a pleasure to spend as many years as I did in the backfield with," Brady said of Faulk. "His commitment to our team was exceptional. You guys saw it, and you appreciated it."
Watch the full speech below.
Here is Tom Brady's entire speech from Kevin Faulk's HOF induction pic.twitter.com/07iNKcN9pV

— Henry McKenna (@McKennAnalysis) August 1, 2016
Before delivering the speech, Brady unveiled a Faulk jersey. Faulk wore Brady's jersey not only to the induction ceremony, but also to the 2016 NFL Draft, after the Patriots were stripped of a first-round selection due to Deflategate.
"Respecting what I did, and showing it right back. That's what that was," Faulk said Monday of Brady wearing his jersey. "There's so much love there. I was like, 'Wow, wow, Thank you.'"
Here's a video of Brady's arrival and unveiling of his No. 33 jersey.
https://twitter.com/McKennAnalysis/status/760239510642913280