Patriots
Saints backup Luke McCown gives advice to Jimmy Garoppolo
The veteran has faith in the Pats' young quarterback.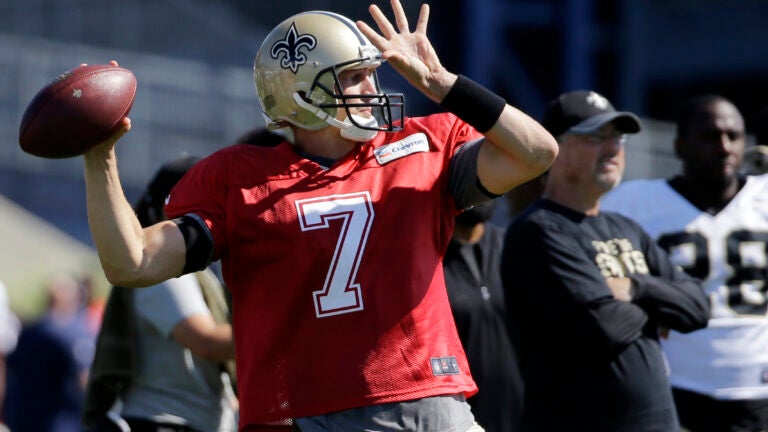 With the regular season drawing nearer and the idea of Jimmy Garoppolo as the starting quarterback for the Patriots becomes more of a reality, Saints backup Luke McCown weighed in on Garoppolo's transition from backup to starter.
"I think Jimmy will do a great job, I really do," McCown told reporters after practice. "He's an astute guy that understands the opportunity that's in front of him, number one, but he understands the magnitude of what's taking place in the four games that he's going to have to play for his team."
McCown understands Garoppolo's situation well, having played for five different NFL teams and filled in for players like Jeff Garcia, Matt Ryan, and currently Drew Brees.
He gave Garoppolo, who will make his first career start Week 1 against Arizona, some advice on filling in for a future Hall of Famer: "As a backup, that's what you have to do every day. You have to shadow Tom, I have to shadow Drew, and try and think and process the way they do."
McCown has spent 9 seasons in the NFL, but has only started 10 games in that span. If Patriots fans are lucky, Garoppolo will play well enough to surpass that number on the dreaded day when Tom Brady finally retires. Until then, he has to stay as vigilant as McCown has.
The 35-year old finished by saying, "You have to believe in your heart that you're capable of being that starter. The only way you believe that is if you're preparing for it, and I believe Jimmy will do that."