Patriots
Bill Belichick says Patriots have discussed bringing in third quarterback for first four weeks of season
"It's a question of who — who it is. I don't think there's a lot of Hall of Fame players just sitting there."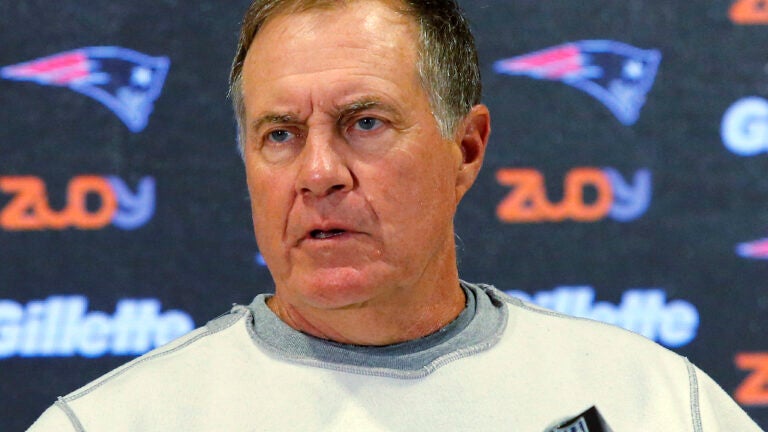 For now, the Patriots will have two quarterbacks rostered during their first four weeks of the season: 24-year-old Jimmy Garoppolo and 23-year-old Jacoby Brissett.
When Tom Brady serves his four-game suspension for Deflategate, the average age of the Patriots' quarterback position will drop from 28.6 to 23.5 years old. Garoppolo and rookie Brissett combine for 11 games played in the NFL. Would the Patriots consider adding another quarterback, perhaps a veteran?
"We've talked about it, but we are where we're at right now," Belichick said Sunday during a press conference. "It's a question of who — who it is. I don't think there's a lot of Hall of Fame players just sitting there."
The Patriots are managing reps in practice with their three quarterbacks. Garoppolo and Brady are constantly taking turns with the first-team offense. During the Patriots-Saints joint practice on August 9, Brissett didn't get a chance to see 11-on-11 reps until after practice. Brissett has typically gotten at least one series in 11-on-11 team drills, but on that day of practice, Brady and Garoppolo apparently took priority. It seems there's barely enough reps to go around with three quarterbacks — let alone four.
"Reps is definitely an issue," Belichick said. "But again, who are you giving them to? I think just to put a player, just to put him on the depth chart, to put a card up there. I don't know how much value there really is in that."