Patriots
Rob Gronkowski leaves practice early with apparent injury
He left roughly an hour into practice.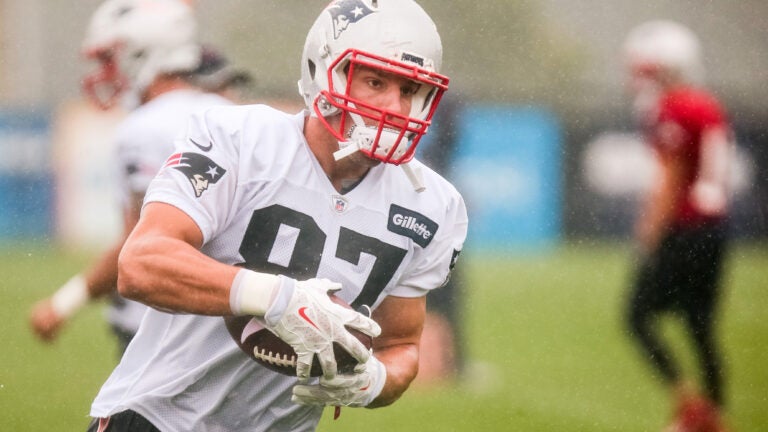 Rob Gronkowski left practice early during the Patriots' joint practice with the Bears on Monday.
Gronkowski appeared to suffer an injury during 7-on-7 drills where he pulled up on Tom Brady's pass in Gronk's direction. The Patriots tight end walked over to a trainer, who eventually escorted Gronkowski off the field. Gronk walked off under his own power, but was moving slowly as he exited to the rear of the field.
He finished last season with 1,176 yards and 11 touchdowns. He has not played a full NFL season since 2011. He has dealt with a number of injuries during his college and NFL careers, including back, elbow, and knee problems.