Patriots
Bryan Stork ejected after throwing open-hand punches at joint practice
The center got into a tussle during Tuesday's practice.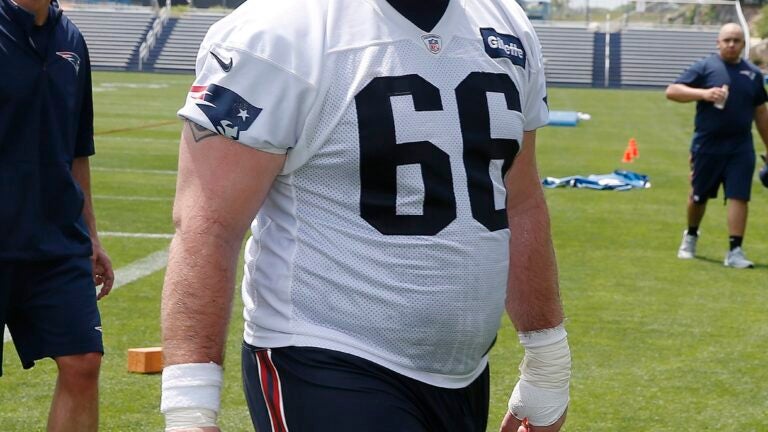 Another fight and another ejection.
Patriots center Bryan Stork began throwing punches at Bears linebacker John Timu, who pushed Stork after the whistle during Tuesday's Patriots-Bears joint practice in Foxborough. Stork had to be restrained by a teammate, and was pulled away from the altercation. Stork was ejected from practice. It's the second time he's been ejected this offseason, as he fought with Woodrow Hamilton in OTA's.
The fight came a day after Malcolm Butler and Alshon Jeffrey caused a big scrum during Monday's joint practice.
The aggression had been escalating earlier in Tuesday's practice. Martellus Bennett and Bears linebacker Lamarr Houston pushed and shoved during 11-on-11 drills. And Bears defensive back Harold Jones-Quartey had a cheap shot on Julian Edelman, which drew a small scrum of Patriots receivers and defensive backs.
Bill Belichick said the Patriots had "moved on" from Butler and Jeffrey's fight. Tuesday's practice seemed to prove otherwise.