Patriots
Tom Brady misses preseason game after reportedly slicing thumb with scissors
The Patriots quarterback will miss his second consecutive preseason game.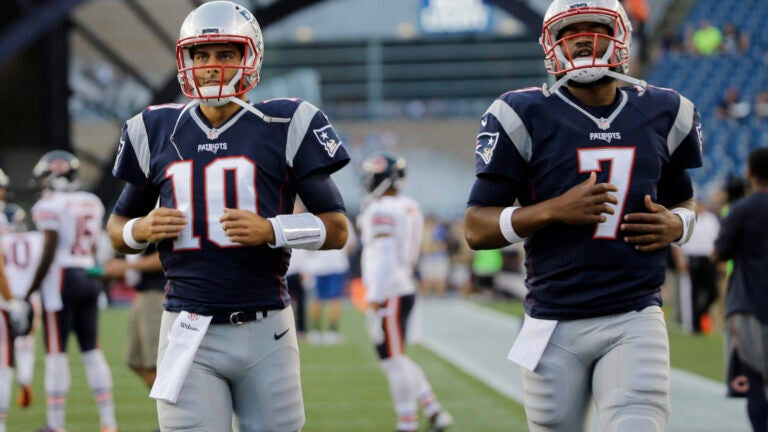 Tom Brady was set to play in the Patriots' preseason game against the Bears on Thursday night, according to the Boston Herald and other reports. But the quarterback sliced his thumb with scissors prior to the game, according CSNNE.com's Tom E. Curran. Brady was trying to pry something off the bottom of his cleat, Curran reported.
Brady was not on the field for warmups, and NESN.com's Gary Striewski reported that he left the facility at Gillette Stadium less than an hour before kickoff.
For the second straight week, Jimmy Garoppolo started at quarterback for the Patriots. Jacoby Brissett served as Garoppolo's backup.