Patriots
Bill Belichick describes the busiest time of year for the Patriots coaching staff
'The wheel is spinning pretty fast this time of year for the coaching staff and for the personnel department.'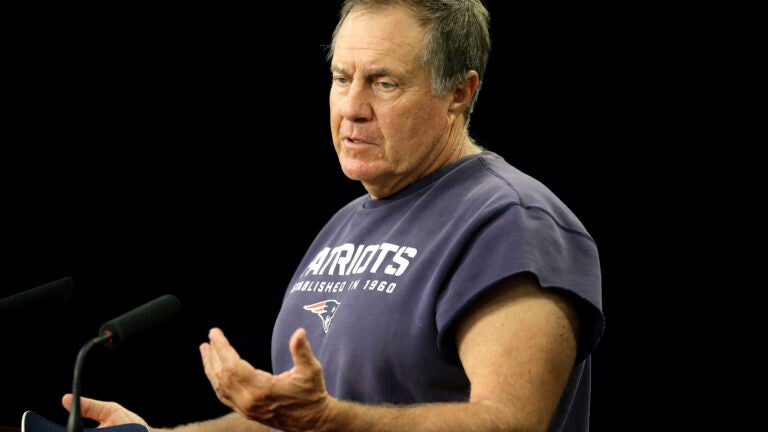 The end of training camp is characterized by familiar faces moving to the forefront, and less familiar faces fighting for the last roster spots.
Fans often think about the pressure this time puts on players trying to make a team, but Bill Belichick told the media Tuesday about the mindset he and his staff have in August.
"There is going to be a ton [of player movement], more than any other time during the calendar year," Belichick said of the coming days. "Let's call it in that 10-day period, that'll probably be 90 percent of the transactions the entire year other than the draft."
The Patriots have already made moves in the past few days, cutting running back Donald Brown among others.
The coach expressed uncertainty when asked about cuts in the upcoming days and weeks, mirroring that of the players: "We may release players before the game. Again, there is a lot of personnel movement going on at this time of year." He also added that, "We could acquire a player, or two, or whatever if the situation was right. I really don't know what's going to happen. It's not like I have five roster moves waiting back there in the office that are about to happen."
Everything in the NFL is up in the air at this point in the year, and once the flurry of moves clear up there should be a clearer picture of what the Patriots are going to look like. Until then, Belichick and his coaches have a lot on their minds.
"Between the preseason game, this game, the Giants game, the Arizona game, even the Miami game – that's a new staff – roster decisions, other team's personnel, conversations, however you want to characterize that, the wheel is spinning pretty fast this time of year for the coaching staff and for the personnel department. It's just that time of year."