Patriots
What do Belichick, Betts and Felger have in common? Survey says they're fan-favorites
Annual New England sports and media poll is out, and as usual, the results are interesting, if not always logical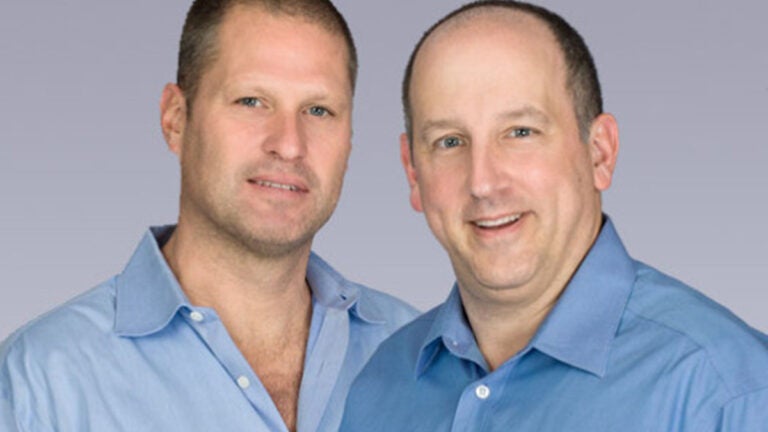 COMMENTARY
I'm never quite sure what to make of the New England Sports Poll that tends to generate quite a bit of buzz when it is released around this time each year. Conducted each of the last five years by Channel Media and Market Research, it does offer a decent sample size of opinions– this year's version, which showed up in my inbox Tuesday, surveyed approximately 14,600 Boston sports fans via email invitation during span of August 14-22. And to some degree it takes the current temperature of fans' perceptions, which can be helpful in this line of work.
But I am occasionally bewildered by the findings. Befuddled, even. To wit, or more accurately, to a nitwit: Steve Lyons is the third most popular television play-by-play voice in the market? Really, you guys? Hell, he's barely the third-best analyst on NESN's Red Sox broadcasts.
And there are actually a double-figure percentage of New England fans who believe Roger Goodell deserves to keep his job? Do I even know you people?
Here are some quick takeaways from this year's study (sorry, no link), which covered everything from Tom Brady's suspension to the recent moves of the Red Sox, Celtics and Bruins, to the local media scene …
For the fifth straight year, the Patriots were voted the most popular local team. And with their highest percentage yet, checking at 49 percent, 23 percent more than the runner-up Red Sox. If anyone thought Deflategate would have another effect beyond emboldening Patriots fans, they were mistaken. And should have known better, really.
Robert Kraft's approval rating is higher than ever. This one surprises me, because of the perception – much of which is just – that he prioritized what's best for Roger Goodell and the NFL over Tom Brady and his own football team during Deflategate. Yet he checked in at 67 percent, up from last year's 65 percent and well ahead of Red Sox owner John Henry, who was second at a distant 19 percent. The Celtics' ownership group checked in at 8 percent, which tells me that people answering this survey should pay a hell of a lot more attention to the Celtics.
In Belichick you trust: The Patriots coached earned 70 percent of the vote regarding a question about which team's leadership has done the best job over the past year. Dave Dombrowski and Danny Ainge tied for second at 13 percent. Got no beef with Belichick, but Ainge deserves more respect. It's just south of impossible to build a competitive, interesting, likable NBA team without hitting it big in the lottery or signing a free-agent superstar, and he has. Three years ago, by the way, Cam Neely won this thing. He's now at 2 percent.
Maybe Jay Heaps knows how to manage a bullpen: The Revolution coach edged Red Sox manager John Farrell for fourth place  in the most respected coach/manager category, 5 percent to 4 percent. Belichick won this by a margin of victory usually reserved for when he faced Joe Gibbs's teams (66 percent), with Brad Stevens second (20 percent).
The Hanley redemption: On a scale of 1 to 7 – 1 being poor, 7 being excellent – only 2 percent of voters graded the decision to move Hanley Ramirez to first base from a 1 to a 3. However, 82 percent graded the decision to keep Clay Buchholz between 1 and 4. Just wait until he pulls a D-Lowe and wins the clinching game of three playoff rounds plus the wild card game. Like it has for Hanley, his redemption shall come. I almost even mean that.
More popular than Papi: When asked which Red Sox player is most admired for their contributions to the team, Mookie Betts topped David Ortiz, 31 percent to 24 percent. You know what? I can't argue that. If you don't love Mookie, you'd better go find your baseball soul, because it's been lost. David Price, whose ERA is down to 4.00, ended up with 45 percent of the vote as the player who failed to meet expectations. I'd have gone Pablo Sandoval there.
Are we sure this survey wasn't taken on Eutaw Street? The player Red Sox fans most wish the Red Sox could acquire? Chris Sale, which makes some sense, I suppose, given that the survey was taken a couple of weeks after his name was bouncing around in rumors at the trading deadline. But second place surprised me: Zach Britton is having an incredible year as the Orioles closer, but I'm surprised he received 16 percent of the vote. Also, the correct answer to this question until further notice is Mike Trout.
Two red zones, and no midfield: Asked to answer on the 1-7 scale about Tom Brady's decision to accept his four-game suspension, the two highest-percentage responses were 1 (poor) at 24 percent and 7 (excellent) at 22 percent. What kind of Patriots fan would think that was an excellent decision? Deflategate fatigue must have been a factor there. Fortunately, I suppose, only 3 percent thought accepting the penalty affected his legacy.
Zero wins? Zero chance: Fifty-four percent of respondents thought the Patriots would go 3-1 with Jimmy Garoppolo at the quarterback helm in Brady's absence. Zero percent thought they would go 0-4. Me, I think they'll lose one in that span … but it won't be to Arizona in the opener. And he'll show enough in those four games that uninspired sports radio hosts will halfheartedly try to sell a Brady/Garoppolo debate.
Dented shield: Seventy-three percent agree completely that Roger Goodell should be replaced as commissioner of the NFL. Somehow, we can only assume, the Kraft family apparently managed to account for 27 percent of the vote.
If only there were a regional draft: I liked this one. Former Boston College linebacker Luke Kuechly was named as the opponent fans most wish played for the Patriots, at 18 percent. He would be incredible here. The next four, in order: Antonio Brown, JJ Watt, Odell Beckham Jr., and Von Miller. Gimme the receivers, you can have the other two look-at-me dopes. Watt is a faux-everyman, Miller a faux-hipster.
Headed the right way: Eighty percent of Celtics fans said they believed the team was changing for the better, rather than staying the same or getting worse. Apparently the other 20 percent missed the Al Horford signing or were members of Jared Sullinger's family.
Whut? Isaiah Thomas ran away with the most-admired Celtics player category, at 59 percent. That's not what I'm whutting at. Somehow, David Lee got 3 percent, which was good for fifth on the list. David Lee. He is two teams removed from playing for the Celtics.
Sigh: Kevin Durant was the player most desired by Celtics fans, at 26 percent. Wonder what percentage he'd get in an Oklahoma City survey. Ninety-nine, with Russell Westbrook among the dissenters?
Eck with the cheese. Dennis Eckersley checks in as the most popular TV play-by-play voice/color analyst at 18 percent. Great call, but the next few on the list – Jack Edwards and Steve Lyons – led me to lose major faith in this voting bloc. And where's Mike Gorman?
Probably a few write-ins for Lobel, too: The top three in the favorite local TV sports reporter category all work for Ch. 4: Dan Roche (18 percent), Steve Burton (16 percent), and Levan Reid (9 percent).
You're absolutely right, Mike: Michael Felger was named favorite local radio personality (21 percent) and finished second to NESN's Tom Caron as favorite local TV personality (24 percent to 20 percent), while the Felger and Mazz show won big (29 percent) as favorite local sports radio show. The Empire of The Half-Buttoned Shirt remains strong. What's interesting is that no one from either highly rated morning program was mentioned among the top six most popular sports radio hosts.
Good company: Chris Gasper (18 percent) and Mike Reiss (17 percent) repeated in the 1-2 spots in the category of most popular sports writer. There was a change at No. 3, however. Some guy named Shaughnessy bumped yours truly down to fourth this year. Must be the new kid in town.