Patriots
Jets receiver Brandon Marshall calls Chris Hogan 'the secret weapon'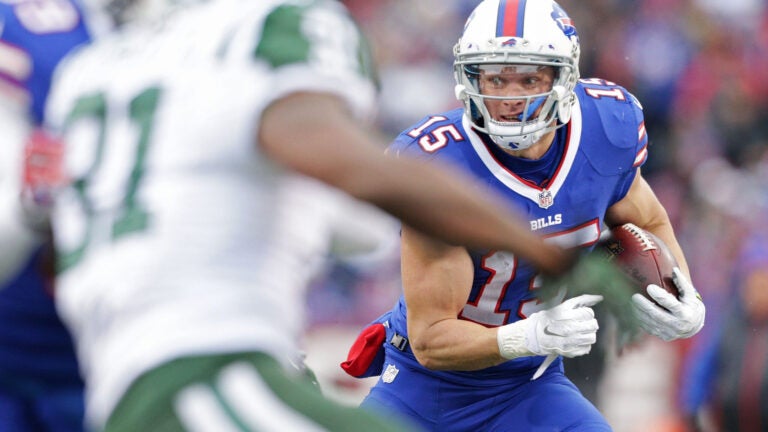 Brandon Marshall got an up-close look at both the Patriots and the Bills after joining the AFC East with the Jets last season.
In an appearance on Inside the NFL, the 32-year old receiver chimed in on a discussion of the Patriots' underappreciated weapons:
Brandon Marshall calls Chris Hogan a monster and secret weapon… pic.twitter.com/CdoPWJSrOw

— Andrew J. Tomasi (@AndrewTomasi) September 7, 2016
"Everyone's forgetting about this one guy on the roster. This is the secret weapon: Hogan," said Marshall.
Chris Hogan, who spent the past three seasons with Buffalo, signed a three-year, $12 million contract with the Patriots in March. Despite not consistently contributing in Buffalo, his work ethic earned him a nickname and a secure spot in the league.
He looks to take on a bigger role in New England, and the competition has already taken notice.
"He is a monster," added Marshall. "That's the type of guy I want on my team. That guy can play ball."