Patriots
Patriots' win over Cardinals draws second-best opening-game TV ratings in franchise history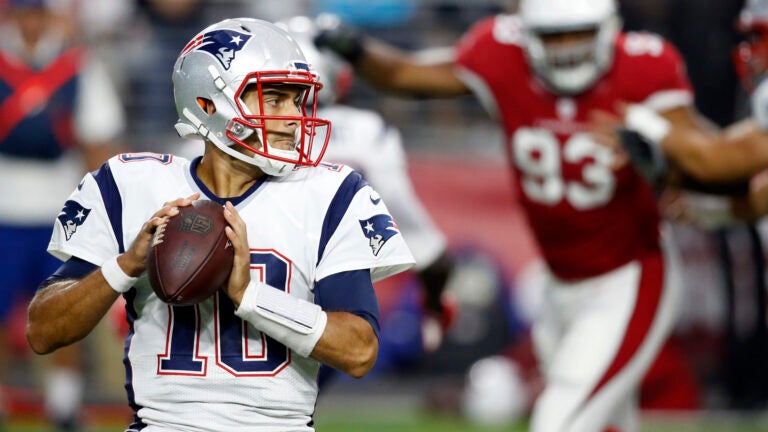 The Patriots opened their season with a thrilling 23-21 victory over the Arizona Cardinals Sunday night, a game that drew predictably high ratings for NBC, especially in the Boston market.
The game drew a 37.6 household rating and a share of 58 in Boston, making it the second-highest-rated Patriots opener ever.
Only last year's Thursday night matchup with the Steelers on September 8, 2015, which included the unveiling of the 2014 championship banner, earned better opening numbers (39.5/64). That game also aired on NBC.
This Sunday's broadcast was the No. 1 rated show in the Boston market for the week, averaging 1.32 million viewers. The NBC broadcast earned a 14.8 rating/25 share, down slightly from last year's 16.7/28.
Rating is the percentage of households with a television that were tuned in to a program. Share is the percentage of televisions that were in use at the time that were tuned in.
The Patriots will play on CBS (Channel 4) Sunday at 1 p.m. against the Dolphins. Greg Gumbel, Trent Green, and sideline reporter Jamie Erdahl are on the call.