Patriots
Tom Brady weighs in on the Patriots' muddled quarterback situation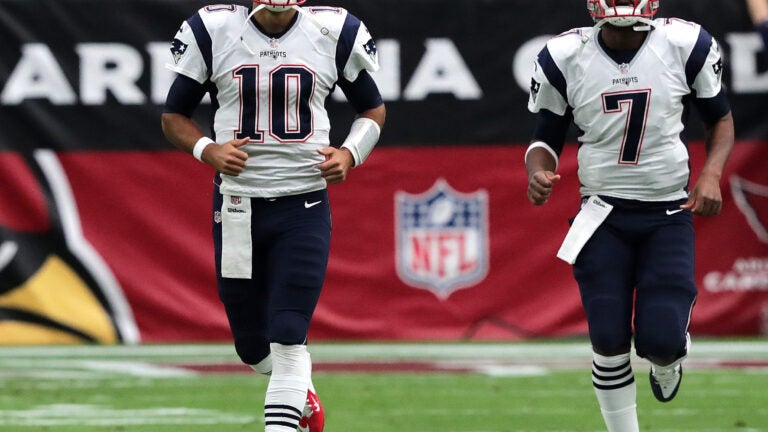 Tom Brady has gone from starting quarterback to observer, watching his New England Patriots from afar during his four-game Deflategate suspension.
In a weekly conversation with Westwood One's Jim Gray, Brady gave his thoughts on the rotating wheel of Patriots quarterbacks that have played in his absence.
Saying he was sorry to see him get injured, Brady expressed confidence that Jimmy Garoppolo would be "fighting hard" to make it back on the field as soon as possible, and added "he's done a really great job."
While Brady likely didn't expect to have to talk about multiple starting quarterbacks during his ban, he also had praise for Jacoby Brissett, saying "He went in there yesterday and showed a lot of poise. He's got a great demeanor about him."
When asked about the possibility of his friend Julian Edelman having to take over under center, Brady was less than enthusiastic about the idea because of the potential trash talk that could ensue.
"He still talks about that touchdown pass he threw against Baltimore a few years a go, so actually maybe it would give him a little more ammunition if he did well."
However, Brady reasoned that Edelman playing QB and failing might put an end to the touchdown talk: "If he didn't do so well…I mean, he's kind of batting 1.000 right now so there's only one place to go."