Patriots
Bill Belichick made sure to return Jacoby Brissett's first touchdown ball to the rookie quarterback
"That's his ball. That's his first touchdown ball."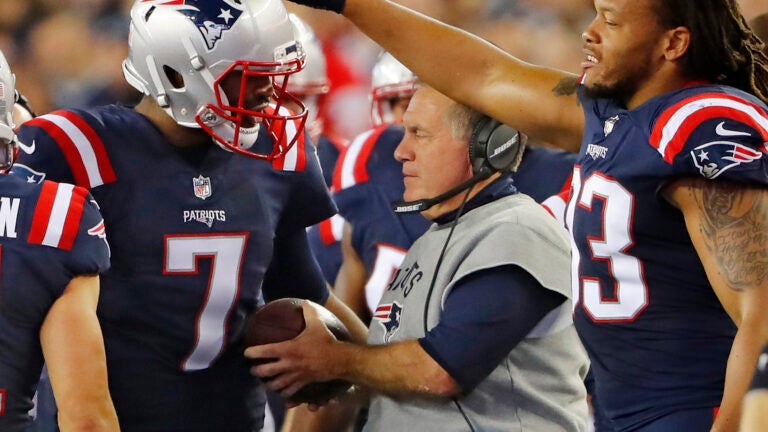 Bill Belichick nearly cracked a smile when asked about Jacoby Brissett's way of celebrating his first career touchdown.
Following his 27-yard run into the end zone to give the Patriots a 10-0 lead, Brissett (making his first NFL start) ran over to the Patriots' sideline and gave the ball to Belichick.
What did @JBrissett12 do with his first TD ball?

He handed it to Bill Belichick. ?? #HOUvsNE #TNF https://t.co/Jen0W2167a

— NFL (@NFL) September 23, 2016
The Patriots coach offered his thoughts on the move in a postgame press conference.
"Yeah I was just holding the ball for him," Belichick said. "That's his ball. That's his first touchdown ball."
True to form, Belichick made sure the rookie was returned his piece of history:
Jacoby Brissett said Bill Belichick gave him the football back after the game.

— Mike Reiss (@MikeReiss) September 23, 2016
In the end, the Patriots beat the Texans by a convincing 27-0 scoreline to improve to 3-0.