Patriots
Tom Brady only has one problem with James White
The Patriots quarterback is a Michigan man, after all.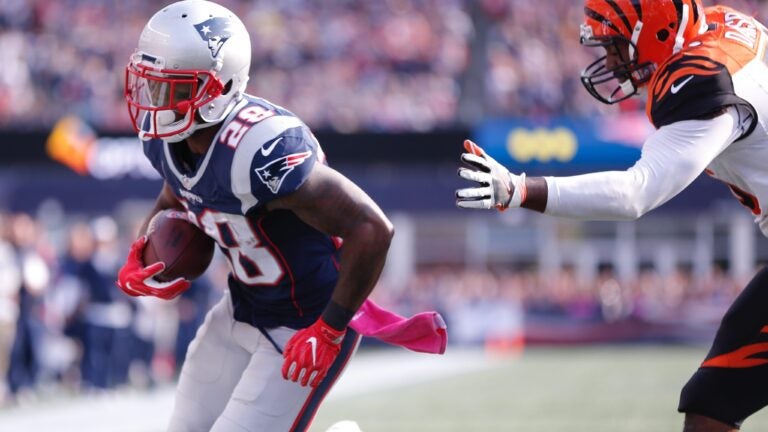 Tom Brady's new favorite target is running back James White, who caught a team-leading eight passes during the Patriots' 35-17 win over the Bengals.
Brady, who had six of his first 12 completions to the versatile White, has only one problem with him:
Brady was praising James White and goes "He went to Wisconsin. That's the only thing bad about him."

— Mark Daniels (@MarkDanielsPJ) October 16, 2016
Brady attended the University of Michigan. Wisconsin and Michigan, playing in the same college conference, are rivals. White was a fourth-round pick by the Patriots in the 2014 draft after rushing for more than 4,000 yards and scoring 48 touchdowns in college.