Patriots
Former Patriot Matt Light has been helping disadvantaged teens
"If it weren't for Matt Light, my son would not be alive right now."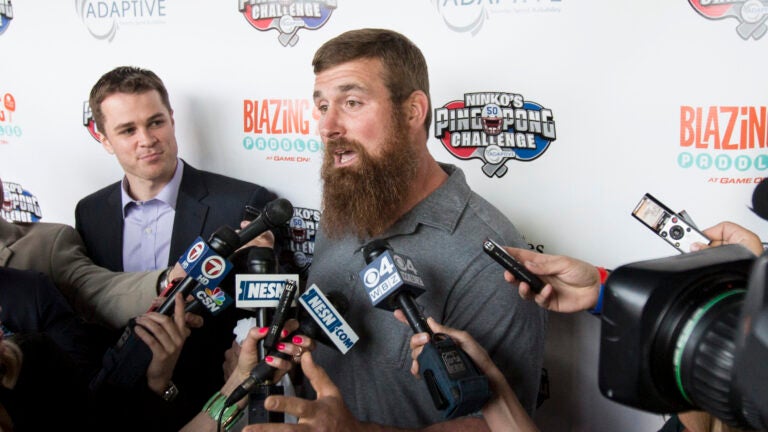 For over a decade, Matt Light was one of the unsung heroes of the Patriots' dynasty. In football retirement, he's fulfilling a similar role, but in a much more impactful context.
In a new profile written by Emily Kaplan for The Monday Morning Quarterback, the story of how the former Patriots offensive tackle went to bat for an at-risk teenager, speaking up to help save him from a jail sentence and fighting to provide a path for the Worcester teen to turn his life around.
It's part of a program that Light launched called the Vohokase Cultural Leadership Camp, which takes underprivileged kids out to the retired football player's home in Ohio. In Kaplan's story, she focused on the particular case of Luis Matos, a 17-year-old who Light has helped to steer away from a gang life.
"If it weren't for Matt Light," Matos' mother is quoted as saying, "my son would not be alive right now. He would be dead, or he would be lost. He would have no future."
And Light, who competed against some of the most ferocious pass-rushers in the NFL during his career from 2001-2011, realized that in some cases (such as Matos'), he needed to be tough. Following a court appearance when Light spoke up for Matos but the teenager tried to shirk a proposal to avoid jail time on account that he wouldn't be able to see his girlfriend, Light spoke with the directness of a former football player.
"This ain't bush leagues, son. You're not going to see your girl. You screwed up and you are going to need to serve time in jail."
The tactic worked, and Matos accepted the proposal (a year-long reform program in Utah). He did not end up behind bars. It's a success story that is at least partly due to Light's presence. Though retired, the former left tackle is still doing unsung work.