Patriots
Devin McCourty: Cure for Patriots' defense is simple — play better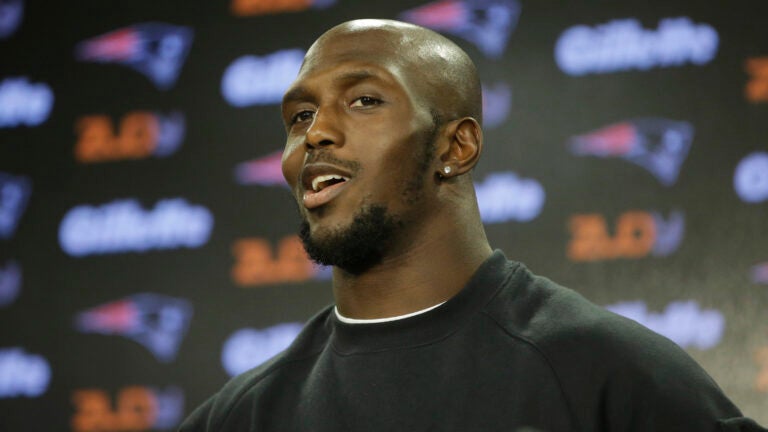 FOXBOROUGH, Mass. (AP) — Devin McCourty had a quick answer for how the New England defense can settle the nerves of fans after last week's poor performance.
"It's simple. We've just got to play better," the defensive captain said Wednesday.
"There's nothing I can say to calm that or anything, we've just got to go out there and play better. I think that's what everyone in the locker room and everyone on the defense wants to go out there and do. There's nothing to say, you've just got to go do it."
While attention is being paid to the physical condition of Rob Gronkowski, it is almost easy to forget the defense played so poorly in a 31-24 loss to Seattle on Sunday night. The loss dropped the Patriots to 7-2, and perhaps provided a lesson on what has to be done to keep things on track heading toward the likely postseason berth.
"It can (be a positive)," said McCourty, whose team visits the 49ers (1-8) on Sunday. "I think it's all up to the players. I think it falls on us to go out there and play better after a loss. I think any type of game, anything you go through adversity-wise, can help you, but it's all on how you respond; how you go out there and come back from it.
"I think that falls on us. We've been in games where we've won, but we haven't particularly played well, and we've learned from those games and the different things we didn't do well in them, and proved that the next week. Now, coming off a loss, it's something that we have to improve on, go out there and win and just play better football."
This week's task could be easier — on paper, anyway. The Niners have lost eight straight after an opening win.
But the Niners, with mobile Colin Kaepernick at quarterback, can present another interesting problem for a defense that's been anything but stellar. The 49ers are 29th in the NFL in total offense. But they are seventh in rushing.
The Patriots, who allowed 348 passing yards to Russell Wilson last week, saw Kaepernick in 2012, and lost to Chip Kelly's Eagles last season, giving them some insight on the 49ers.
"They run the ball as much as any team in the league, so that sets up their play action and some of the quarterback movement plays that he's good at, as well as their third-down package," New England coach Bill Belichick said.
"He has a good group of skill players to work with. The receivers are good, the tight ends are good, the backs are very good. They can move the ball."
Still, it all comes down to the Patriots playing better on defense.
The club traded linebacker Jamie Collins on the first day of the bye week, and then saw the defense struggle against the Seahawks. Something to prove perhaps?
"I mean, if we'd have played well we'd still have something to prove," defensive end Chris Long said. "Every week we have something to prove. If you have a mindset any different in this league you're going to get embarrassed because there's good teams every week that you have to play that has weapons. San Francisco certainly has that."
NOTES: The only Gronkowski news coming out of Wednesday was the re-signing of Rob's brother, Glenn, to the practice squad.
___
For more NFL coverage: http://www.pro32.ap.org and http://www.twitter.com/AP_NFL