Patriots
Bill Belichick offers high praise of Tom Brady following his 200th win
"He's as good a situational football player as I've ever been around."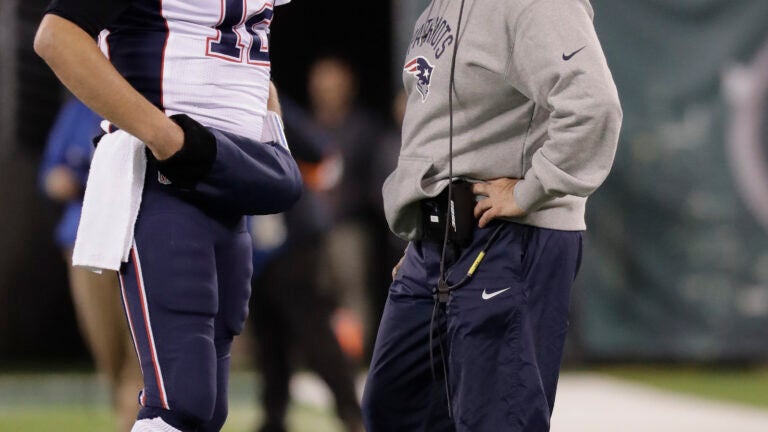 Bill Belichick rarely detours from his standard routine of avoiding praise for individual players. Yet following Sunday's win over the Jets, he briefly made an exception in the case of Tom Brady.
Asked about Brady's milestone 200th career victory, Belichick offered special praise.
"It says a lot about him and what he's been able to do for this franchise," Belichick said at the post-game press conference.
And for a coach who has always stressed "situational football," Brady received as big a compliment as Belichick can give:
https://twitter.com/chad_amaral/status/803045314357788672