Patriots
Marcus Cannon reportedly gets a contract extension from the Patriots
Improved line play this season has been critical in the offense's success.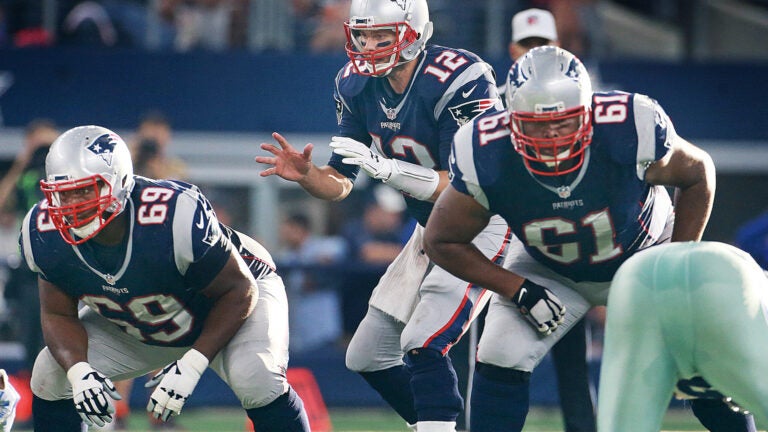 Patriots offensive tackle Marcus Cannon was reportedly given a five-year contract extension on Tuesday.
First reported by ESPN's Field Yates and Mike Reiss, the extension locks down a player who has become indispensable on the New England offensive line in 2016. Here are the reported terms of the deal:
#Patriots OT Marcus Cannon has agreed to a 5-year extension worth $32.5M, source said. He gets $14.5M guaranteed. A feel-good story.

— Ian Rapoport (@RapSheet) November 29, 2016
Cannon reportedly slimmed down ahead of the season, allowing a significant improvement in his movement and overall play. At 28-years-old, the extension allows the Patriots the option to keep the 6'5″ lineman through the prime of his career.
In 2011, Cannon was a fifth round pick by the Patriots. He was diagnosed with non-Hodgkins lymphoma prior to the draft, receiving successful treatment later in the year.