Patriots
Unconventional Preview: Patriots and Steelers have plenty of history, but it hasn't been much of a rivalry
Tom Brady is 9-2 in his career against the Steelers. He should get into double figures in wins Sunday.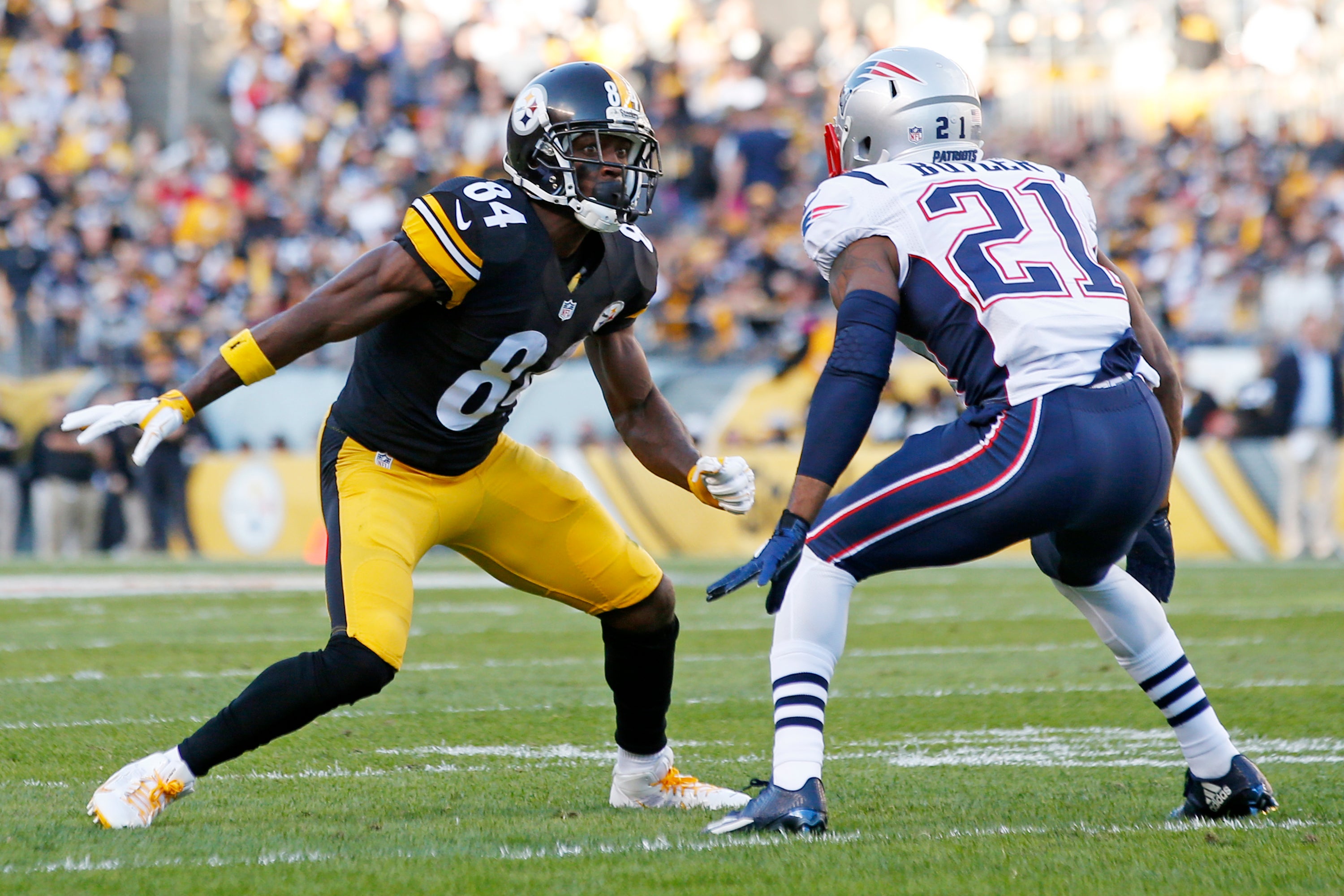 COMMENTARY
Welcome to Season 5, Episode 18 of the Unconventional Preview, a serious-but-lighthearted, occasionally nostalgia-tinted look at the Patriots' weekly matchup that runs right here every weekend.
It feels like a rivalry, but I'm not sure we can call Patriots-Steelers one by the conventional definition. In the regular season during the Tom Brady/Bill Belichick era, the Patriots have owned them, going 7-2, including the Patriots' 27-16 win in Week 7 this season. Insert your own variation of the hammer/nail analogy here.
Further, the two franchises have met in the postseason just twice since 2001. The Patriots have won both: the 2001 and 2004 AFC Championship games, both of which were played in Pittsburgh. Sunday's AFC title game will be the first playoff meeting between the teams since Mike Tomlin took over as coach in 2007. The Patriots are usually excellent. The Steelers are almost always at least pretty good, and have won two Super Bowls since 2005 — or one more than the Patriots in that span, strangely. You'd think they'd have more shared history.
However, there is no doubt that this is how this is supposed to be. The Steelers, who endured a four-game losing streak earlier in the season, have won eight straight, including playoff wins over the Dolphins and Chiefs. The Patriots have not lost since Week 10 against the Seahawks. The perception for much of this season is that these are the two best and most dynamic teams in the AFC. This is the matchup everyone anticipated.
But it's more than that. Brady and Belichick are in pursuit of their fifth Super Bowl victory in tandem. Only the Steelers'  quarterback/coach combo of Terry Bradshaw and Chuck Noll in the '70s has won as many. It may not be a rivalry in terms of a balance in the outcomes, but it is fitting that the Patriots' quest for the fifth Lombardi Trophy must go through the Steelers, one of the league's legendary franchises.
Kick if off Gostkowski, and let's get this thing started …
THREE PLAYERS I'LL BE WATCHING NOT NAMED TOM BRADY
Le'Veon Bell: The Steelers feature three true superstars on their offense. Bell, who has 337 rushing yards on 59 carries through two playoff games, is the most important of all. Part of the Belichick legend is built on his aptitude for taking away what an opponent does best. Bell, a patient but explosive runner, is the engine of Pittsburgh's offense, and containing him is roughly as challenging as trying to slow down Marshall Faulk with the Rams' Greatest Show on Turf offense way back when all of this began. The Patriots, careful not to overpursue him and open up running lanes, held Bell to 81 yards on 21 carries in Week 7, but he did have a season-high 10 catches in that game. In his last eight games, playoffs included, Bell has more than 1,100 rushing yards. Chances are he will touch the ball at least 30 times Sunday. Slowing him has to be the Patriots' No. 1 priority — and the most difficult challenge they have faced in a long time.
Antonio Brown: The Steelers feature three true superstars on offense. Brown is arguably the most explosive receiver in the league, and he's been on top of his game during the playoffs, catching 11 passes for 232 yards (on 20 targets) in the Steelers' two postseason victories. But for such an accomplished player — he had 106 catches for 1,284 yards and 12 touchdowns during the regular season — Brown suddenly finds himself with a lot to prove to his teammates. In the aftermath of the divisional round victory over the Chiefs, Brown broadcast the scene in the Steelers postgame on Facebook Live, catching a candid and blunt moment during coach Mike Tomlin's speech that wasn't supposed to leave the locker room. Brown apologized after he was scolded by Tomlin (among others) for the breach, but if he performs at a level below his usual excellence Sunday, he's going to have some questions to answer about his discipline and focus at the time of the season when they are most necessary.
Ben Roethlisberger: The Steelers feature three true superstars … actually, now that you mention it, are we sure about this? Roethlisberger has two Super Bowl rings to confirm his accomplishments, and he's probably a future Hall of Famer, but lately his performance hasn't always matched his reputation. A knee injury suffered early in the season has limited his mobility — he ran just 16 times this season, for 14 yards — and at times against the Chiefs he was strikingly inaccurate when throwing from the pocket. He threw 29 touchdown passes and 13 interceptions during the regular season, but had six of each in December. He'll make some big plays Sunday, but chances are he'll also make some mistakes — perhaps a fatal one for the Steelers' chances.
GRIEVANCE OF THE WEEK
The initial inclination is to cite Roger Goodell's decision to go to Atlanta for the NFC Championship game and avoid a trip to New England as this week's designated grievance. It tells you something about the commish's character that he avoids coming here despite certainly having assurances that the Patriots could sneak him in and out of the stadium — from the luxury box to the one-percenters' private escape route from Gillette Stadium — without incident. The days of him hanging out in the stands for five minutes to pose as Regular-Guy Rog for  the requisite shot on the network broadcast — as happened during the Ravens-Patriots playoff game two years ago — are long gone. But it's pretty clear he's terrified of what would happen if he did. His no-show is no surprise, though, so let's go to a backup grievance, which is this: If you were offended by Mike Tomlin's reference to the Patriots as [expletives] during his postgame chat that was shown to the world by Antonio Brown-Scorcese, you're pretty naïve about what's said behind the locker-room doors when, presumably, the moments are private and the cameras are off. That was pretty mild as far as NFL insults go.
PREDICTION, OR I COULD SWEAR WILLIAM GAY HAS BEEN WITH THE STEELERS SINCE THE NOLL ERA
Have to admit, sports fans, I'm having a hard time getting a read on this one. The Steelers' high-end talent on offense must be respected. I'm not sure how you entirely contain Brown and Bell over 60 minutes. And they're as aggressive as ever defensively, having received a boost from the emergence of Bud Dupree in the season's second half. But I look at the Patriots' offensive versatility, and I don't know how Pittsburgh contains them at all without the aid of some uncharacteristic sloppiness from Brady and Co. I can see both primary Patriots running backs — LeGarrette Blount and Dion Lewis — having big days. I can see Brady exposing rookies Artie Burns and Sean Davis in the Steelers' defensive backfield by spreading the ball around to a variety of receivers. I keep wondering whether Rob Gronkowski's absence will ever catch up to them. I'm confident that it won't be Sunday. The Patriots are the better team, and barring the unforeseen, the better team is going to win. Houston, here we come. Patriots 31, Steelers 21.