Patriots
'I'm drunk. I'm stupid. I'm a Pats fan,' explains Boston man accused of pulling fire alarm at Steelers hotel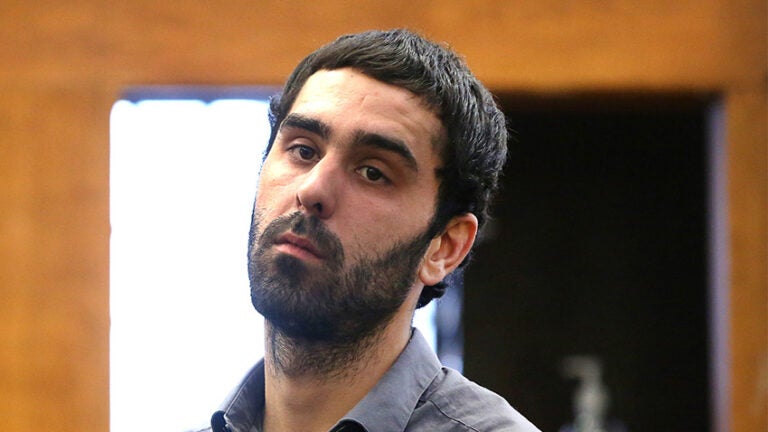 Dennis Harrison was arraigned in court Monday, after being arrested early Sunday morning for allegedly pulling a false fire alarm early Sunday morning at the Boston hotel where the Pittsburgh Steelers were staying ahead of Sunday night's AFC Championship Game.
According to a police report obtained by The Boston Globe, Harrison had a colorful explanation Sunday when approached by a state trooper.
"I'm drunk. I'm stupid. I'm a Pats fan," said the 25-year-old East Boston resident.
Harrison was arrested Sunday morning by Massachusetts State Police on charges of disorderly conduct, disturbing the peace, and setting off a false fire alarm. The Globe reports he pled not guilty to all charges Monday in East Boston Municipal Court.
According to the police report, Harrison was at a house party in Revere, where a friend dared him to go to the Logan Airport Hilton hotel, where the Steelers were staying, and pull the alarm.
Allegedly, Harrison took his friend up on that dare.
However, as the Globe reports, Harrison and his friend, who drove him to the hotel, apparently botched the escape. Police said Sunday they found Harrison on hotel property shortly after the alarm was pulled.
Harrison reportedly told a state trooper he triggered the alarm with "the sole purpose of attempting to disrupt the Pittsburgh Steelers football team."
According to reports Sunday, he was at least somewhat successful. Though the team was not evacuated, many players were reportedly awakened. Roughly 15 hours later, the Steelers lost to the Patriots, 36-17.
Read the Globe's full report on Harrison' arraignment here.