Patriots
5 things Patriots fans might not know about the Falcons
Yes, somehow Bill Parcells is involved.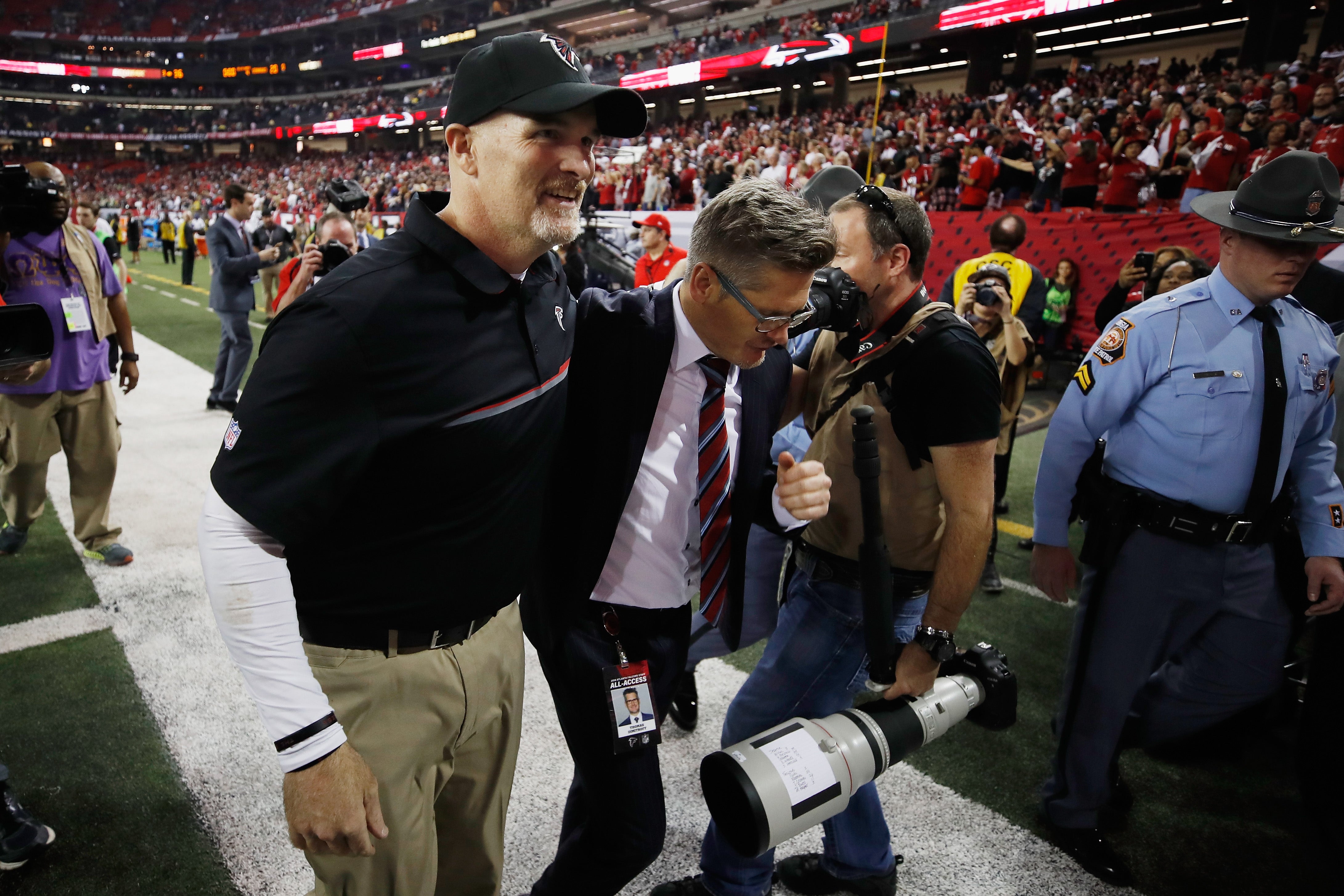 With the matchup officially set in Super Bowl LI, Patriots fans are beginning to become acquainted with the Atlanta Falcons and the league's No.1 offense. Spearheaded by quarterback Matt Ryan, the Falcons have a familiar face for New Englanders to recognize right away.
Looking slightly deeper, it's clear that this will be another worthy adversary for the Patriots' seventh Belichick-Brady Super Bowl. On top of having the best offense in the league, the Falcons have a defense that's been playing with growing confidence.
Here are a few more interesting tidbits for Patriots fans to know:
Thomas Dimitroff's unorthodox background: It's well known that Falcons general manager Thomas Dimitroff has close ties to the Patriots organization, having served as a national scout in New England prior to getting hired in Atlanta. What's less known is that Dimitroff, who grew up in Canada when his father was a coach there, first got a job in football as the Canadian scouting coordinator for the Saskatchewan Roughriders of the CFL. He also scouted for the now-defunct "World League of American Football". Dimitroff even coached for a time in Japan, working for a company football team.
Falcons efficiency is a look in the mirror for Patriots fans: One of the staples of Bill Belichick's Patriots has always been that they "don't beat themselves," as the saying goes. This was true again in 2016, as the Patriots committed a league-low 11 turnovers. Meanwhile, the Falcons reached the Super Bowl in no small part because of their own proficiency in avoiding mistakes. Atlanta matched the Patriots' league-low turnover rate, having only committed one giveaway since Week 14 of the regular season.
The Parcells connection: Both head coaches in Super Bowl LI have connections to Hall of Fame coach Bill Parcells, though for very different reasons. Belichick was as closely tied to Parcells as anyone for more than 15 seasons as an assistant. Falcons coach Dan Quinn has a different association. Growing up a Giants fan, Quinn studied Parcells from afar, eventually getting to meet his hero, where he received helpful advice before starting in Atlanta. Both the Patriots and Falcons have a Parcells-like DNA, in that each team plays with a physical style of football and (as already noted) wins the turnover battle.
An almost historically bad Super Bowl defense: Though the Falcons defense has come on strong at the end of the season, it's worth noting that Atlanta has one of the statistically worst defenses ever to reach a Super Bowl.
The Falcons allowed 25.4 PPG this season, 2nd-most ever by a Super Bowl team. Only the 2008 Cardinals (26.6) allowed more. pic.twitter.com/K5ifTdx74L

— ESPN Stats & Info (@ESPNStatsInfo) January 23, 2017
The most decisive stat about the Falcons' season: With Matt Ryan guiding them, the Atlanta offense averaged a staggering 33.8 points per game in the regular season. Yet the most striking aspect of the Falcons has been when the offense failed to reach its league-leading threshold of points. In games when Atlanta scored 30 points or less, the team went 1-5.